DESPERATE! Baron Corbin Steals Big E's Money in the Bank Contract on WWE SmackDown
Published 08/13/2021, 10:44 PM EDT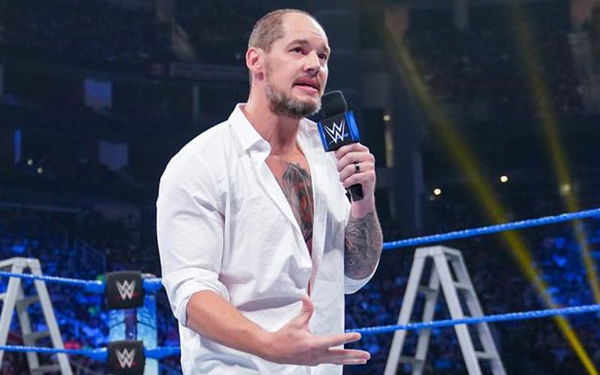 ---
---
Baron Corbin came out to the ring with no music. For the past few weeks, Corbin has been begging for money from whoever he can, stating that he is broken and needs help. In last week's episode of WWE RAW, Corbin nearly convinced Drew McIntyre to help him, but Drew just hit him with Claymore for good when he stated an atrocious amount of money. On this Week's episode of SmackDown, Corbin was looking for one last plea for help before he declared bankruptcy.
ADVERTISEMENT
Article continues below this ad
Kevin Owens interrupted Baron Corbin when he was begging for money from everyone
ADVERTISEMENT
Article continues below this ad
The minute the WWE fans in Tulsa saw Corbin entering the ring, they booed him heavily. Corbin explained how bad his life was and blamed society for not helping him and kicking people like him to the ground. Corbin then added that this would be the last time he would plead for money, as he asked for a minimum of $1,000 from everyone in the arena.
Kevin Owens interrupted Corbin as the fans welcomed the former Universal Champion with a huge pop. Owens said that he couldn't tolerate this pathetic behavior of Corbin.
Watch This Story- Former WWE Superstars Who Are Thriving in AEW
Owens then asked who would beg for such an enormous amount of money. As Corbin replied that he thought Owens came out to help him, KO then decided to help Corbin with $1,000. However, he put out a stipulation in front of Corbin, stating that he needs to beat him in a match right now. Corbin accepted the challenge and then infuriated Owens by blaming him for his current status. Owens, who had heard enough of this whining, cut him off with a stunner.
Corbin steals the Money in the Bank Briefcase from Big E
The match between Owens and Corbin started after a break, as Corbin was still reeling from the pain from the stunner. The match was equally balanced as both superstars had their moments. Corbin had multiple 2 counts on Kevin. However, Owens ultimately won the match as he rolled up Corbin for the win. Following the bout, Owens hit him with another stunner.
ADVERTISEMENT
Article continues below this ad
Back from the disappointing match that he had, Kayla interviewed Corbin backstage. Here, Corbin, who was livid with himself, turned his attention to the Money in the Bank briefcase that Big E had. The beleaguered superstar then stole the briefcase from Big E and ran away as the fans saw Big E giving him a chase.
ADVERTISEMENT
Article continues below this ad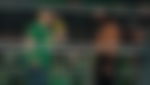 What do you think is next for Big E and Baron Corbin?