Details Behind Lars Sullivan's Shocking WWE Release Revealed
Published 02/08/2021, 8:00 AM EST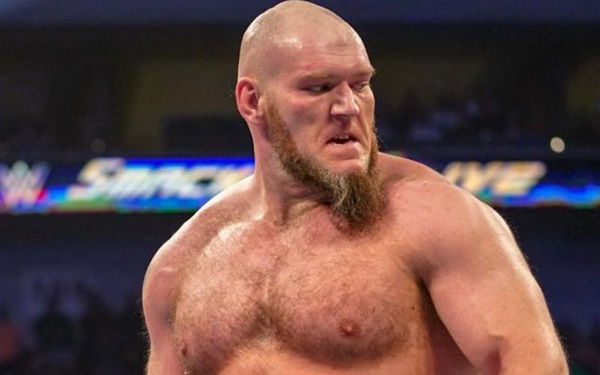 ---
---
Last week, the WWE career of Lars Sullivan ended. After two years of obscure appearances and controversies, WWE finally released the big man. The reason was his firing was his refusal to show up to work, and his unsolved anxiety issues, but more details have been revealed. Why was the man who was scheduled to face John Cena at WrestleMania fired?
ADVERTISEMENT
Article continues below this ad
Reason for Lars Sullivan's release from WWE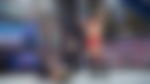 ADVERTISEMENT
Article continues below this ad
According to Fightful Wrestling,  Lars Sullivan's crippling anxiety issues led him to leave wrestling. He also lost his father in 2020, which added to his emotional struggle. Sullivan even called himself his own worst enemy and blamed himself for the derailment of his career and dream job.
In 2019, Sullivan pulled out a feud with John Cena, citing his anxiety as a reason. The anxiety attack he suffered would delay his WWE debut by months, and eventually debuted after WrestleMania 35, attacking Kurt Angle.
The Freak suffered a knee injury that put him on the shelf for a long time. Prior to that, Sullivan was being groomed to be WWE's next big monster heel. A feud with Brock Lesnar was also on the cards for him, but the injury spoilt WWE's plans.
A cruel fusion of bad luck and anxiety has led to a potential main event star to become unemployed. Add to this his controversial comments on Twitter and Reddit that led to hefty fines. Was the NXT star's career doomed from the beginning, or did he orchestrate his own downfall.
Lars Sullivan is done with wrestling
Speaking to Fightful Wrestling, Lars Sullivan revealed he is done with wrestling. He described his actions as selfish and idiotic, and took full responsibility for the events leading up to his shocking release.
ADVERTISEMENT
Article continues below this ad
Sullivan expressed his gratitude to the WWE for his experience and the opportunity, which clarified that he wasn't forced out of the company.
A shocking detail that emerged was about a promo with Michael Cole. Sullivan cut a promo with Michael Cole shirtless, which was viewed as a sabotage. However, this seemed to be a sort of test which he passed successfully. They even gave him directions on how to cut a promo.
What's next for The Freak? Will he return to wrestling or will he find another means of living?
ADVERTISEMENT
Article continues below this ad