Did Chad Gable and Otis Really Turn Heel on WWE SmackDown?
Published 02/20/2021, 10:23 AM EST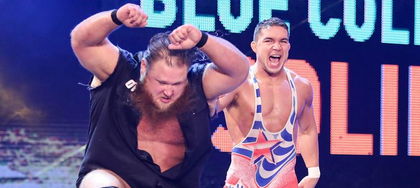 ---
---
The WWE Tag Team division has a lot of potential but is never used in its full capacity. This week, however, there were some interesting developments in SmackDown's Tag Team Division as the team of Otis and Chad Gable channeled their sinister side.
ADVERTISEMENT
Article continues below this ad
Did WWE turn Otis and Chad Gable heel?
Otis and Gable of The Alpha Academy faced off Rey and Dominik Mysterio last night on SmackDown. Everything was normal until the first half of the match, but then things took a wild turn. However, it wasn't as wild as the main event.
ADVERTISEMENT
Article continues below this ad
Rey Mysterio went for a cross body on Otis but got caught and planted with a vicious slam. He then followed it up with a running splash,but that wasn't the end.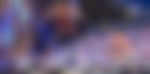 Chad Gable got into the ring and instructed Otis to hit Rey with another splash. The referee disqualified Otis and Gable as Gable did not obey the referee's count of five. However, the disqualification didn't hinder The Alpha Academy.
Otis climbed the second rope as Chad Gable pulled a lifeless Rey Mysterio in the corner. He then delivered a splash off the top, literally crushing Mysterio! Needless to say, the commentators and fans watching at home couldn't believe their eyes.
The Alpha Academy comment on their vicious attack on The Mysterios
During a WWE Network Exclusive interview, Chad Gable commented on the shocking attack on Rey Mysterio. He said, "Tonight was nothing but wins for the Academy. Did you see this guy out there, my prized student?"
Gable then explained to Otis what's next for them and pumped up the big man. Honestly, seeing Chad Gable cut a promo like that brought back memories of heel Kurt Angle!
ADVERTISEMENT
Article continues below this ad
"Big things on the horizon for us, okay? We've got championships to chase, to win. But we've got training to do right now. It's gonna be great!" said Gable.
The Alpha Academy is surely shaping up well, especially after the heel turn this week. Chad Gable has been sidelined for years now, but this heel tag team run with Otis could give his WWE career the boost that should've come a long time ago.
Do you dig this heel turn from Otis and Chad Gable? Let us know in the comments below!
ADVERTISEMENT
Article continues below this ad