"Disappointed in all of Them"- Former Champion Sami Zayn Lashes Out at WWE
Published 05/16/2020, 1:26 PM EDT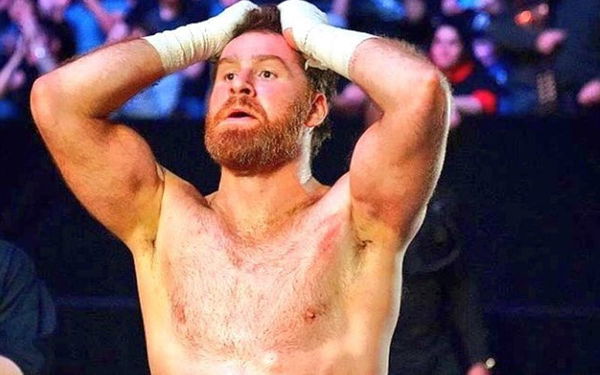 WWE Superstar and former Inter Continental Champion Sami Zayn had his title vacated by the WWE. This was because he was unable to defend it in any events or regular weekly programming. The official reason as to why the title was taken away from him is because he was 'unable to compete'. 
ADVERTISEMENT
Article continues below this ad
The WWE, however, instituted a tournament to select a new Inter Continental champion. The promotion did this quickly, as having a championship in the air with no holders would be bad for the storylines in the show. Zayn voiced out his disapproval at the tournament being held on Smackdown, on Twitter. Zayn also reacted to the previous news that the tournament would be held on Smackdown.
I am the Intercontinental Champion.

Period.

With the exception of Shinsuke, these men have no self-respect, and it says a lot about them that they were willing to participate in this tournament to begin with.

Disappointed in all of them. https://t.co/PoLDrCINHe

— Sami Zayn (@SamiZayn) May 16, 2020
ADVERTISEMENT
Article continues below this ad
Sami Zayn disappointed in his peers?
The former champion reacted strongly to the promotional post on twitter. 
ADVERTISEMENT
Article continues below this ad
"These men have no self-respect," Sami said, referring to all of the participants in the 8 man tournament. He, however, made an exception for Shinsuke Nakamura, maybe because he is a former intercontinental champion. The same courtesy was not extended to Daniel Bryan though, who is the top contender for the title. Bryan and Zayn would have been in a title match at Money In The Bank if the champion had decided to show up to the pay per view event. Zayn had defended his title against Bryan at Wrestlemania 36 this past year, which was also the last time he had stepped into the ring.
The WWE allowed superstars to opt-out of appearing on regular weekly programming. But as seen, are also punishing stars who actually refuse to come out and perform during the global lockdown. Jordan Devlin, the NXT Cruiserweight CHampion was also forced to vacate his belt, as he was unable to compete in the NXT since he could not fly in from Ireland. The NXT had conducted a similar tournament to crown their new champion. But you don't see Devlin shooting off on twitter, do you?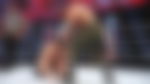 Punishment for taking precautions?
ADVERTISEMENT
Article continues below this ad
The WWE is definitely hurt by major superstars taking a seat during the lockdown. Roman Reigns was also famously reprimanded for not showing up to Wrestlemania 36. Sami may be unfair in shooting his anger at the WWE, as he has voluntarily opted to stay out of the competition. His contract would still be valid, even though he is essentially doing nothing. The Superstar will mostly have a chance to reclaim his title on returning to WWE. But being "Disappointed" in his fellow competitors seems to be a far cry from justified.