"Doing Women's Wrestling Dirty": Debate Erupts as Female WWE Legends Expose Triple H & Others in Latest Allegations Just Days After Pulling Out of RAW's 30th Anniversary
Published 01/24/2023, 8:00 AM EST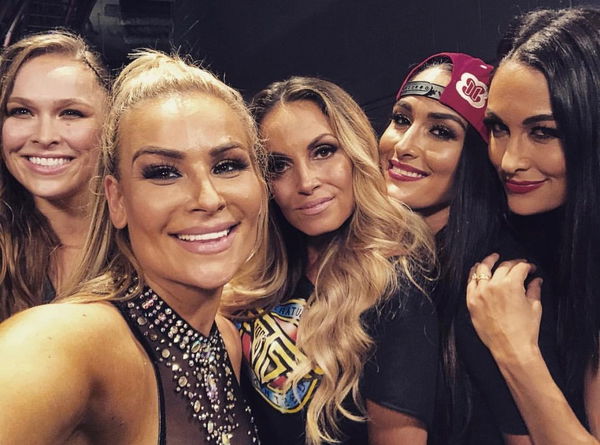 RAW XXX's special episode was a banger! The show not only featured a plethora of legends but also some great action. Appearances from all-time greats like Hulk Hogan and The Undertaker made the occasion even more special. A return from Brock Lesnar also excited many who attacked Bobby Lashley to write another chapter of the battle of giants. But there were many who didn't appear for the night and the Bella twins were certainly among them. They let their emotions explode via a social media post as they expressed surprise at the non-inclusion of many, including Sasha Banks. The Hall of Famer duo didn't hold back in their criticism of the WWE and top management comprising Triple H. They were surprised at the minimum or low priority is given to the women's evolution that took the promotion by storm in the 2010s. The popular twins also mentioned and got support from AEW star Saraya as well aka Paige.
ADVERTISEMENT
Article continues below this ad
WWE Legends take a shot at WWE and Triple H
In the video posted online, Nikki can be shown displaying her disdain. She said, "How don't they showcase anything from women's evolution, like Sasha Banks in there we can't". Her sister Brie added, "And the Bellas so there's a bunch of us".
ADVERTISEMENT
Article continues below this ad
The younger of the two continued, "Mercedes is too over and we can't say her name". And Brie added, "and couple other girls and Raya (Paige), there's a bunch of us they don't want to show. That's fine that's fine". Nikki finished by saying, "When you do what they don't want you to do, they don't show you".
Fans react to their comments
Fans were quick to watch the Bellas's social media activity. They reacted in numbers on Twitter and expressed their views on the matter. While some agreed with the twins, others were not so sympathetic.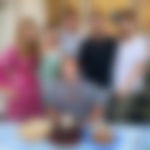 These are some of the top comments:
Saraya aka Paige approved of the Bella twins.
They literally showed her in the video winning the Raw championship

— Hunter (@Carroll22__) January 24, 2023
Someones salty they got removed from RAW 30

— Lembardi (@Bleeazy) January 24, 2023
So where was all this energy when y'all were winning Divas titles and botching every week?

— The Color Commentary Wrestling Podcast (@theccwpod) January 24, 2023
they are doing women's wrestling dirty so they have a point

— cait ✨ (@reignusoking) January 24, 2023
Even without Vince WWE is still super petty. Sad to see

— Jahmeir D.🐴 (@JDCowboys4Life) January 24, 2023
Yeah Mercedes is def showing up in AEW 🤷🏼‍♂️🤣

— dougalmcdougall (@dougalmcdougal2) January 24, 2023
WWE being petty again.

— Oral Carter #BlackLivesMatter 💙 (@oralcarter376) January 24, 2023
ADVERTISEMENT
Article continues below this ad
The famous sisters were supposed to be at the red brand but did not due to differences in the plans of their appearance. As reported by PWInsider they made the trip but stopped at an appearance. The twins were not completely right in their assessment. Sasha Banks was shown in the montage video for RAW XXX. While they were not completely wrong either, the women's revolution was not given a lot of time in the video.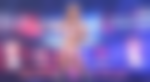 Banks aka Mercedes Mone recently debuted in NJPW Wrestle Kingdom 17 earlier this month. She, along with Naomi, had abruptly left the WWE in May last year. She is considered the best to ever grace the ring when it comes to women's division.
ADVERTISEMENT
Article continues below this ad
The event was made all the more special by the appearance of many stars. Nikki and Brie Bella were quite open in showing their displeasure about the low priority given, especially to the women superstars. They did not make it to the special event due to differences. While some fans would like it some would not quite be of the idea. As is shown by their social media activity.
Watch This Story: Boxing Legends Who Made Bank In The WWE
Edited By: Debmallya Chakraborty