Dolph Ziggler Takes A Subtle Dig At Disastrous WWE Segment
Published 07/13/2020, 9:41 AM EDT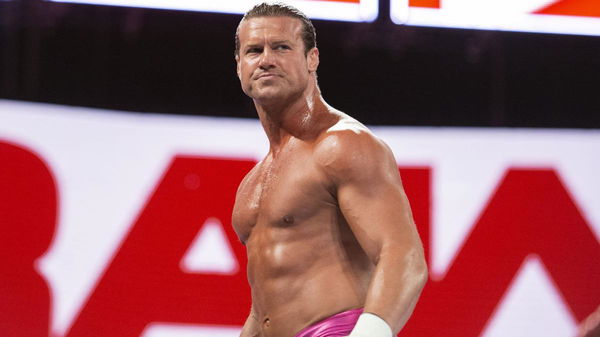 ---
---
For any of you who watched it, the SmackDown Women's Karaoke Segment that aired a few days earlier was an absolute trainwreck. In a recent Twitter post, WWE Superstar Dolph Ziggler addresses this segment and is gutted that he wasn't a part of it! "The Show-off" posted the following message.
ADVERTISEMENT
Article continues below this ad
ADVERTISEMENT
Article continues below this ad
The karaoke segment got a lot of attention. In the competition, Jimmy Uso played the role of the moderator while Lacey Evans, Dana Brooke, Naomi, and Tamina faced off in an 'intense' Karaoke battle.
Each contestant had to choose their favorite WWE entrance music and karaoke over that. 
Lacey Evans began, choosing Jeff Jarrett's theme song. She clearly dressed up far better than she could sing.
Starting off well, she messed up and went off tune for a bit, trying to cover it up with some swift turns. 
Dana Brooke went next, choosing the Honky Tonk Man's theme. She danced more than she sang and couldn't sing at all!
Uso cut her off before she embarrassed herself further, much to her dissatisfaction.
Tamina chose Triple H's theme and missed the timing of the first line of the song. She did the "Time to play the game" too early and tried to play it off with a head-bangs on the riff.
Uso immediately called it off, asking her to step aside.
Naomi was the final contestant, who chose "The Cowboy" Dusty Rhodes' theme. Naomi did a far better job than her other competitors and pulled off the karaoke very well. The audience appreciated the show.
ADVERTISEMENT
Article continues below this ad
When the time to decide the winners came, the audience outright booed Dana Brooke and Tamina. However, Lacey Evans and Naomi got cheers.
While Naomi got a far better and louder reaction, Lacey Evans couldn't take it.
ADVERTISEMENT
Article continues below this ad
She ambushed a celebrating Naomi from behind who retaliated by throwing one of her high-heels at Evans! It was quite funny, and a bit cringe to watch.
While not many people have good things to say about this segment, Dolph Ziggler jokes that he should have been involved, being the biggest loud-mouth in WWE. Who knows, it might have just made the segment more bearable.