Donald Trump vs Vince McMahon Net Worth 2021: Who's Winning the Real Battle of Billionaires?
Published 11/11/2021, 7:30 AM EST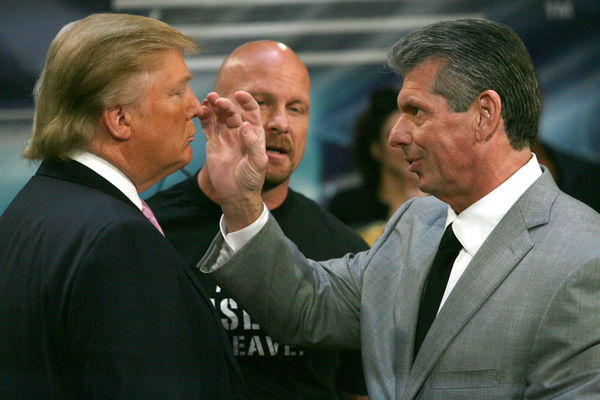 ---
---
WWE has seen its fair share of billionaires make appearances over the years. However, nothing can top 'The Battle Of Billionaires' between Donald Trump and Vince McMahon at WrestleMania 23.
ADVERTISEMENT
Article continues below this ad
While Trump might have won the match and shaved Vince's head, who wins the battle of money? Whose wealth is on the rise?
Who is the richest of them all? Let's find out.
ADVERTISEMENT
Article continues below this ad
After purchasing the business from his father, Vince turned WWE into a billion-dollar company in just a few decades, and thanks to him, pro-wrestling is a full-time profession for most wrestlers.
Most of Vince's wealth comes from WWE, which hauls in at least $1 billion of business every year.
Meanwhile, Donald Trump is the only billionaire president in the history of the United States. Trump started a real estate business after getting a small loan of a million dollars from his father.
However, rather than real estate, most of Trump's wealth comes from his non-real estate business.
How did Vince McMahon become rich?
Forbes ranked Vince McMahon at #1517 on the billionaires' list in 2021. Along with WWE, Vince owns Alpha Entertainment and has invested in XFL, which got discontinued due to COVID-19.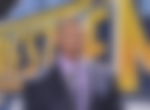 McMahon has started several WWE-related ventures, which were highly profitable as well. He launched the WWE Network in 2014 and other WWE subsidiaries related to multimedia and The Titan Towers, and The Performance Centre.
He also co-owns the clothing brand Tapout, which we see WWE wrestlers wear pretty often.
Vince also recently signed billion-dollar deals with Saudi Arabia and Peacock, due to which his net worth is on a hike. According to reports, McMahon earns approximately $1.4 million in salary each year.
Vince's net worth as of today stands at $2.1 billion.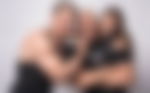 How did Donald Trump become rich?
Donald Trump became the president of his father's real estate business in 1971, The Trump Organization. Trump expanded the company's operations to building and renovating skyscrapers, hotels, casinos, and golf courses.
Later, he invested in various enterprises, primarily by licensing his name. He even owned the Miss Universe till 2015. He also co-produced a reality television series called The Apprentice.
Forbes recently drew up a chart of where Trump's wealth is and how much of it lies in those businesses.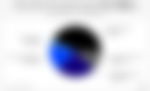 According to Forbes, Trump has an enormous debt of over $1 billion. More than $640 million is owed to various banks and trusts, whereas he owes $450 million to unknown creditors.
ADVERTISEMENT
Article continues below this ad
Forbes estimated in 2018 that Trump's net worth had diminished from $4.5 billion to $3.1 billion. His product licensing operation also saw a fall from $23 million to $3 million.
While we may never know what Trump's actual net worth might be, Forbes says it stands at 2.5 billion dollars right now.
So, who is richer?
ADVERTISEMENT
Article continues below this ad
Officially, Donald Trump is more expensive than Vince. Still, after so many gains from different WWE deals and Trump's extreme losses, McMahon might overtake Trump within the following year.