"Don't Disappoint My Man": 'Good Dude' Dwayne Johnson Is Yet To Respond To a Kid's Heartmelting Request As Fans Make The Rock Aware
Published 01/16/2023, 7:35 AM EST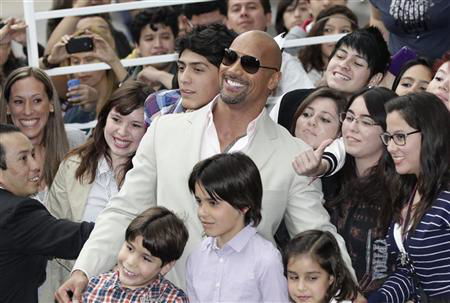 Dwayne Johnson is one of the most sought-after guys when it comes to interviews or appearances. It's definitely hard to take out the time of such a busy schedule as he has.
ADVERTISEMENT
Article continues below this ad
Nevertheless, he manages to get some time and interacts with the best of his ability. One of a young podcaster has requested the wrestler-turned-actor's time for an interview. And the fans' reaction on social media shows that they want it to happen.
It's common for celebrities to appear in interviews through contractual obligations. However, it is a normal occurrence for them to appear in one-on-ones of their own accord. Johnson is one of the famous personalities who takes his fan circle quite seriously.
ADVERTISEMENT
Article continues below this ad
And they in-turn shower him back with great love. So, when Gio The Podcaster requested The Great One to appear on his podcast, many were up for the idea. Wrestler Brian Heffron aka Blue Meanie forwarded the young podcaster's plea through his account.
A young podcaster makes a request to Dwayne Johnson
Gio posted on his account, "new year so imma shoot my shot. hey @TheRock would you come on the Giovanni Show Podcast? i only need 10-15 minutes if your time brother. would love to talk XFL and wrestling with you -Gio".
It remains to be seen if Johnson does entertain the idea and responds to the tweet. He can take a page from the book of a fellow actor John Cena and grant the request.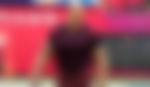 The People's Champ is busy promoting the upcoming restart of the XFL. The league which was set up by Vince McMahon tried to revamp in 2020 as well but failed.
Johnson, along with his ex-wife and business associate Dany Garcia, bought the rights to the league. And it is set for a start from next month.
A return to the squared circle also cannot be ruled out for him. As speculation of The Brahma Bull facing nephew Roman Reigns is growing by the day.
Fans React to the matter
Fans of the actor were quick to notice the innocent appeal from the young podcaster. They took to social media in order to react to the matter and request The Rock on the kid's behalf.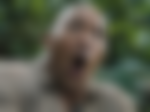 Here are some of the top comments.
Oh man, this needs to become reality.

What say you, @TheRock? Will you accept the challenge from The People's Podcaster?

— GoPo (@theghostpossum) January 14, 2023
@TheRock brother it's only a matter of time before you make an appearance on Gio's podcast, the kid has a pretty impressive guest list!

— jc215 (@jc420_215) January 13, 2023
Dwayne Johnson is such a good dude, I could see him calling in.

— slyfoxtrotter (@slyfoxtrotter) January 14, 2023
ADVERTISEMENT
Article continues below this ad
It's not unhidden that Dwayne Johnson runs on a very tight schedule. Particularly with big-budget movies under his belt. However, he always has time for his fans.
ADVERTISEMENT
Article continues below this ad
It will be quite interesting to see if he appears on the podcast or even responds to the tweet. Fans would be glued to social media to follow the latest on this.
Watch This Story: Joe Rogan Asks Actors Including Dwayne Johnson To Come Clean On Steroids
Edited By: Debmallya Chakraborty