"Don't Do This to Yourself": Fans Turn Their Back on Ric Flair Days After Showering Him With Love
Published 08/08/2022, 7:30 AM EDT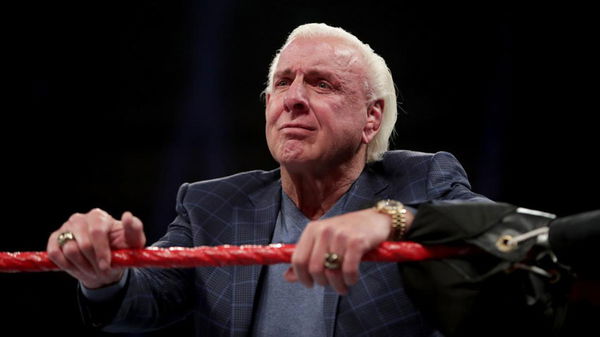 WWE legend Ric Flair has been in the headlines recently for his legendary last match. The 73-year-old had his last dance, billed as Ric Flair's last match, at the Starrcast V event just a few days ago. Fans turned out in great numbers and showered Flair with love and respect. But now it looks like The Nature Boy wants some more action. And this decision of Flair didn't go too well with the fans.
ADVERTISEMENT
Article continues below this ad
Following his last match, Ric Flair got into a brawl during Andrade El Idolo's fight against former WWE Star Carlito at World Wrestling Council's 49th Anniversary Show in Puerto Rico.
In this match, Flair served as the manager of his son-in-law and AEW superstar Andrade El Idolo. Though the Naitch did not compete, he tried to interfere to help his son-in-law. But Eddie Colon tried to stop Flair in his effort to give Andrade El Idolo the edge. However, Flair took him down with a poke in the eye.
ADVERTISEMENT
Article continues below this ad
Soon after that, the legendary Carlos Colon came out and confronted Ric Flair. Both men took their jackets off and got ready for a fight outside the ring. Flair made the first move as he tried to punch Carlos Colon in the face. But Colon blocked it and hit Flair with two punches and a headbutt as The Nature Boy retreated.
Watch This Story: WWE Superstars With The Highest Number of WrestleMania Matches
Fans have hostile reactions to Ric Flair fighting once again after his last match
Several fans thought they won't see Ric Flair in action again following his match at the Starrcast V event. But that is not the case. Many individuals got to see the WWE legend getting physical in Puerto Rico this weekend. And some fans are not happy about it.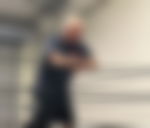 A fan asked Flair to refund all the people that went to see his last match for taking another bump. Another person told The Nature Boy to go away and retire.
Maybe refund all the people that attended your final match them for even taking another bunp

— John Gray 🇮🇪🇮🇪 (@JohnGra92315499) August 7, 2022
Go away flair. Retire

— Tightly Wound Jester (@showjester316) August 7, 2022
"Ric flairs 2nd last match" coming soon..

— Nihlus 66 (@Nihlus66) August 7, 2022
You have got to stop man. Do a "go fund me" if you need the money that badly.

— Josh Kerr (@JoshKer78395013) August 7, 2022
This is not all. One individual thinks Ric Flair's recent actions are harming his legacy and asked the WWE legend to stop doing this to himself. Another fan tried to troll Ric Flair by asking him if his "last match" at Starrcast V was a joke like his other "last matches".
Come on Rick please don't do this to yourself or your legacy this is starting to look really bad and it might end bad I know what you think you want to do but that time has passed my friend. The death of the guy that didn't know when to quit is an old tale told way too many times

— Chad (@supermans22s) August 7, 2022
ADVERTISEMENT
Article continues below this ad
So your "last match" was just a joke liek all your previous last matches?

— Sunny (@olympustenay) August 7, 2022
ADVERTISEMENT
Article continues below this ad
It's still not sure if we will see Ric Flair compete in a match again. But it might not be a surprise if we see him getting involved in a brawl once again, maybe while managing Andrade El Idolo in the future.