Drew McIntyre Almost Takes Jinder Mahal and His Associates' Head Off With His Sword on WWE Raw
Published 08/02/2021, 10:55 PM EDT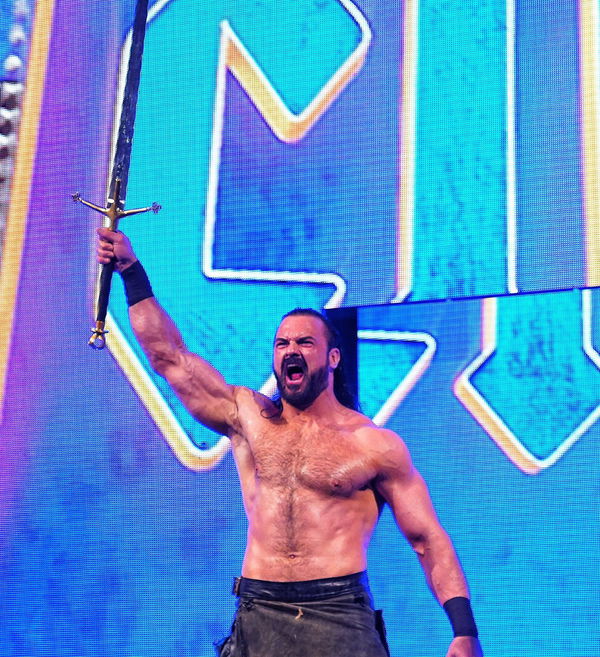 ---
---
There's not much fight left when your opponent comes in with a sword to attack you, that's exactly what happened on this week's Monday Night Raw when Drew McIntyre chased down Jinder Mahal and company with a sword in his hand.
ADVERTISEMENT
Article continues below this ad
The first fight on Raw this week was a 2 on 1 Handicap match between Drew McIntyre taking on a team of Veer and Shanky with Jinder Mahal standing at ringside.
Before the match takes place, McIntyre is interviewed backstage where he lets Jinder and his associates know "You can pick the hospital, the graveyard, or Angela here!" 
ADVERTISEMENT
Article continues below this ad
Drew has named his sword Angela, after his mother.
Jinder and his crew get in the ring and waits for Drew to enter and he comes out with his traditional sword. The Indians then retreat to the floor as Drew hits the ring with the sword.
Veer started the match against Drew and managed to strike first but Drew fights him into the corner. McIntyre then unloads with big right hands in the corner and stomps down Veer.
Watch this story: John Cena to Brock Lesnar: Six WWE Superstars Who Dared to Mock The Undertaker
Veer and Shanky double teams and attack Drew, launching him shoulder-first into the turnbuckles and ring post. Shanky being the legal man inside the ring lashes out some shots at McIntyre.
During the closing moments of the match, Drew was waiting in the corner to deliver the Claymore Kick to Veer who was slow to get back to his feet.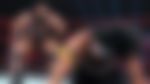 Then suddenly Shanky grabs McIntyre's feet to distract him, Jinder then hits the ring with a steel chair and attacks which results in Drew winning the match via disqualification.
Drew McIntyre lets his sword do the talking
After the bell rang, Jinder continued to lash out punishment to Drew. Mahal and his associates then stand with steel chairs in their hands while McIntyre is still down.
Drew then pops back up and then brought his Sword in the ring to a huge pop from the crowd and knocks Jinder's chair away with the sword.
Soon, Jinder and Veer cleared the ring leaving Shanky alone with McIntyre, he swung his sword towards Shanky but he also made his way out while McIntyre stood in the ring as the WWE Universe cheered him.
ADVERTISEMENT
Article continues below this ad
Seems like Mahal is running out of ways to conquer McIntyre, how will this rivalry finally end? Will we see the Punjabi Prison Match?
ADVERTISEMENT
Article continues below this ad
Sound off in the comments.