Drew Mcintyre Pays Tribute to Brodie Lee to Kick Off WWE Raw
Published 12/28/2020, 9:36 PM EST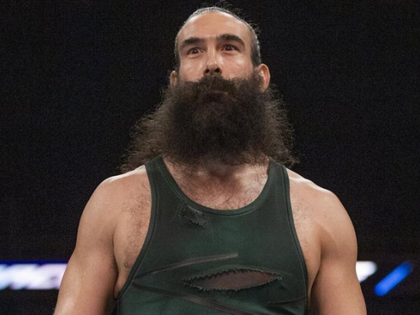 ---
---
The wrestling industry suffered an unbearable loss when Brodie Lee tragically passed away earlier this week. On tonight's episode of Monday Night Raw, Drew McIntyre paid a tribute to him in the most unsubtle subtle manner possible, gathering cheers from all around the ThunderDome.
ADVERTISEMENT
Article continues below this ad
ADVERTISEMENT
Article continues below this ad
For the uninitiated, the reference is to some of Lee's tweets that keep repeating the same thing.
Soon afterwards, WWE shared an image of Brodie Lee but referred to him with his original name and the name he used during his time with WWE.
Brodie Lee was a respected wrestler across both the companies he worked with. Everyone has been grief stricken ever since the news of his demise came to light.
He was a good man, a good father, a good husband, and a good wrestler. His untimely death left everyone pondering over all that he has done to contribute positively to the wrestling industry.
Why did Brodie Lee leave WWE?
Brodie Lee [Luke Harper] entered WWE as one of the members of the Wyatt Family. During his time with the same, he battled Stars such as Kane, members of The Shield, The Usos, and other legends.
However, for a brief period, he had broken free from the Wyatt family and had become the Intercontinental Champion.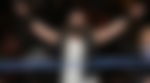 He reunited with the family and had a decent tag team run with Erick Rowan. The duo set on a path of pure destruction and chaos and even captured the Tag Team Championship at WrestleMania 34.
Unfortunately, Lee never got another prominent chance to prove himself in a singles run. It was evident that WWE was not using him to full capacity when he could have been an amazing monstrous heel considering his height and deft in-ring skills.
ADVERTISEMENT
Article continues below this ad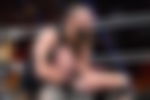 According to Brodie Lee, he left the company after he realised that WWE wasn't going to give him any further opportunities. Regardless of how much he tried, he could not become a part of the WWE's list of chosen ones.
"That's the main reason why I didn't want to be in WWE anymore; it's because I knew those opportunities weren't coming. No matter how hard I scratched and clawed, no matter what I proved, they weren't coming. I wasn't one of the chosen ones. Now here [AEW] I am. I'm proving it myself. But now, it's like I know I'm great at professional wrestling. I know I deserve these spots, but now I have to show up and prove that to other people. So now there's a certain pressure on me because there is no one to blame anymore."
ADVERTISEMENT
Article continues below this ad
Lee's demise will continue to haunt the industry. The pain will cease, the industry will heal from the shock one day, but the legend of Brodie Lee and Luke Harper will forever live on.