Drew McIntyre reveals why WWE rehired him
Published 08/27/2020, 2:32 PM EDT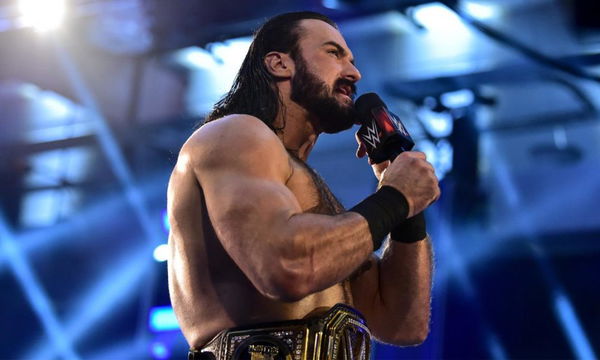 ---
---
WWE Champion Drew McIntyre is on a hot streak right now and has conquered every challenger that stood in his way. The path of destruction in unparalleled as "The Scottish Psychopath" reigns supreme. Now that he's so good, did you know there was a time WWE had no use for him?
ADVERTISEMENT
Article continues below this ad
Back in 2014, McIntyre's 'Chosen One' gimmick had failed and his group 3 MB was going nowhere. WWE writers decided that he was done. The Superstar received a phone call from the company informing him that he was fired, much to his surprise. In an interview with After The Bell, McIntyre spoke about the moment in detail.
ADVERTISEMENT
Article continues below this ad
"I just assumed they were calling to tell me I was booked on something else," says McIntyre. "And they say, 'No, in fact, you're fired.'"
Drew then revealed the thoughts that went through his head following that moment, and the mentality that changed his life forever.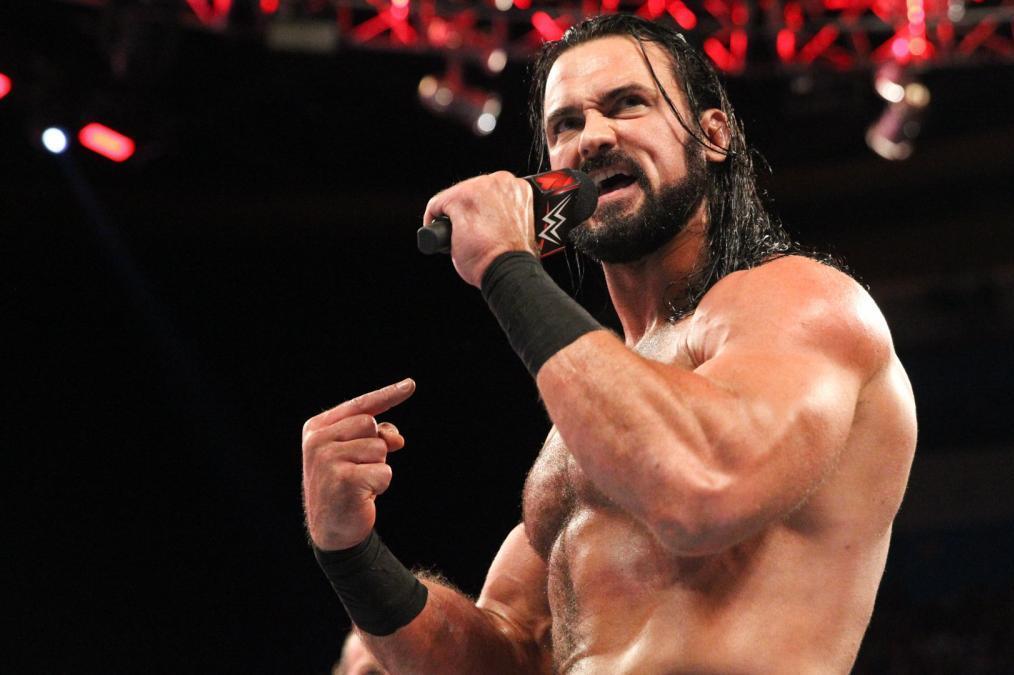 "So I was like, 'Oh Ok.' And that moment I sat down and thought to myself, 'Ok, here's your opportunity. You can think to yourself, you can do so much more than you're doing. You have a lot of people that believed in you and asked you why aren't you stepping up your game and you know, you're not giving it your all and I told myself that day, you're never not gonna give 100% in every area from this day forward. I'm gonna show the world who the real Drew Galloway or Drew McIntyre really is.'"
Drew McIntyre immediately found his next job
ADVERTISEMENT
Article continues below this ad
McIntyre wasted no time getting back on his feet. He quickly planned his next course of action and made a game plan.
"And from that moment I started putting together my plan of how I was gonna get it there and within about 3 hours I'd arranged my first appearance in Scotland," says McIntyre. "I had my appearance against Big Show in Glasgow and thankfully that went well and Mick Foley talked it over on Stone Cold's podcast, got the ball rolling."
ADVERTISEMENT
Article continues below this ad
"It gave me a huge platform, a huge opportunity and from there I just kept steamrolling and steamrolling and thankfully people just kept giving me these opportunities and I was able to prove that I was an actual franchise player and able to carry the company on my back and more importantly as you said I went from his boy to finally growing up and living with as a man doing what he's supposed to do," concludes McIntyre.
The WWE Champion's inspirational story stands testament to the number of hardships he's been through. Drew McIntyre clawed and pommeled his way back to WWE and is now stronger than ever. This man is an example to other wrestlers out there who want to make it big. The choice is simple- be the sheep or Drew McIntyre.