Dwayne Johnson Admits a Hollywood Actress Gives Him a Tough Time Just Like WWE Legend Stone Cold Steve Austin Did
Published 07/17/2022, 12:00 PM EDT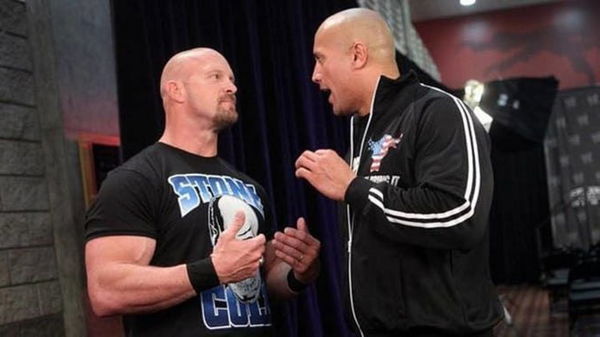 The most successful actor in Hollywood, Dwayne Johnson, is one of the most beloved co-stars of many celebrities. Over the years, many actors have claimed to have loved working with the former WWE superstar.
ADVERTISEMENT
Article continues below this ad
Johnson too loves working with most of the actors in Hollywood. Similarly, he loved the time with his co-star and British actress, Emily Blunt, while filming the Disney movie 'The Jungle Cruise'. Moreover, 'The Rock' also compared Blunt to the WWE legend, Stone Cold Steve Austin.
ADVERTISEMENT
Article continues below this ad
A year back, Dwayne Johnson and Emily Blunt appeared in an interview with Comicbook. In the interview, Johnson claimed Blunt is like his biggest WWE rival, Stone Cold Steve Austin.
The Jumanji actor said, "On set, when you work with one of the greatest of all time in Emily and our great director in Jaume, and we had a great writer, Michael Green, it lent itself to just great dialogue too, as well. Especially this kind of quippy back and forth."
He added, "As you know Brandon, I loved doing in WWE. Especially when I had someone who I could go back and forth with, and Emily there's like, Stone Cold Steve Austin, there's like Emily Blunt."
The Rock has always said about loving the time working with 'The Texas Rattlesnake'. Austin and The Rock had different chemistry in their feud, which would instantly change the vibe in any arena. They had some great promos in which they trashed talked each other back and forth a million times. Also, not to forget the matches they had, especially their WrestleMania trilogy.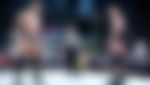 In the interview, Blunt, who knew very little about WWE, was surprised when she learned Johnson and Austin had a great on-screen rivalry. Moreover, the anchor Brandon Davis jokingly suggested in The Jungle Cruise 2 Blunt should connect a Stunner to Dwayne Johnson.
When did Dwayne Johnson and Stone Cold Steve Austin were together in a WWE ring last time?
The two global icons of WWE's attitude era are The Rock and Stone Cold Steve Austin. They ruled the whole era with their over-the-top promos and matches. The WWE Universe last saw Austin and Rock in a match at WrestleMania 19.
ADVERTISEMENT
Article continues below this ad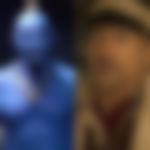 However, the former rivals were seen again in a WWE ring a decade later. The Rock and Austin, along with 'The Immortal' Hulk Hogan, opened WrestleMania 30, at Mercedes Benz Superdome. The Superdome arena was over the moon watching the two attitude era's mega stars in the ring together after a long time.
ADVERTISEMENT
Article continues below this ad
The Rock left WWE a year later after Stone Cold retired. The chapter of their rivalry was closed at WrestleMania 19 and they never locked hands in the ring again. However, the fans wish to see Johnson on Austin's podcast sometime in the future.
Watch This Story:- Dwayne Johnson's Daughter Simone to The Undertaker's Daughter Kaia – Meet Daughters of Top WWE Stars