Dwayne Johnson Declares WWE Legend His 'True Father Figure', And It's Not Vince McMahon or Rocky Johnson
Published 05/18/2022, 11:30 AM EDT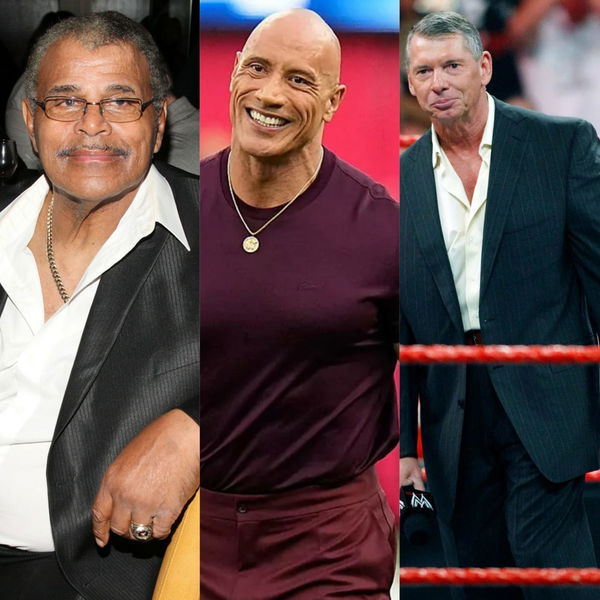 The highest-paid actor Dwayne Johnson may be ruling Hollywood right now, but everyone knows about his past career. As 'The Rock' Johnson became the most electrifying WWE superstar in the company's history.
ADVERTISEMENT
Article continues below this ad
Even though Dwayne Johnson got into WWE easily because of his grandfather and father's wrestling lineage, things were hard for him. He changed multiple careers and then entered the world of professional wrestling.
ADVERTISEMENT
Article continues below this ad
Sometime back The Rock appeared on the episode of Emily Blunt & Dwayne Johnson answered the web's "Most Searched Questions" on the WIRED. He answered a question which was, "Why is Dwayne Johnson called 'The Rock'?"
Blunt also had the same question about why his name is The Rock in WWE. Johnson told the complete history to Emily Blunt and answered the question. Moreover, he also remembered Pat Patterson, who gave him the name 'The Rock'.
Johnson said, "And eventually when I became the bad guy, it got truncated down to 'The Rock'. And a guy who was my father figure and I've talked to you many times about him, Pat Patterson. He was a mentor of mine in pro wrestling. I lost him last year when I lost my dad at the same time, I lost my father and my father figure in the same year."
He added, "And he said, what if we call you 'The Rock'? He's a French guy, he had a tough French accent. I said I love it. And he goes okay, you're- The Rock."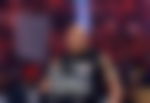 The Rock was sad while talking about Pat Patterson as he was Johnson's father figure and wrestling mentor. Patterson was the one who convinced Vince McMahon to The Rock a chance after he saw him training. They showed perks of the same in the NBC series, Young Rock.
Dwayne 'The Rock' Johnson may return to WWE next year
In one of the episodes of Young Rock season two, there was a scene that saw young Dwayne Johnson planting the seed for his match against Roman Reigns. The scene had a young Roman Reigns asking a young Johnson to wrestle him while the family was watching a WWE match featuring the WWE legend, Yokozuna.
ADVERTISEMENT
Article continues below this ad
The dialogue of Johnson in the scene was, "No, the world's not ready, a match that big can only happen at WrestleMania."
In response, the young Reigns said, "Acknowledge Me." This was a massive Easter Egg for a match between The Rock and Roman Reigns at WrestleMania.
ADVERTISEMENT
Article continues below this ad
Watch This Story:- From Being An Ice Hockey Fan to Hunting: Brock Lesnar's Favorite Hobbies Outside WWE
Do you want to see this match happen at WrestleMania? Who do you think should win? Share your thoughts in the comments.