'Dwayne Johnson Did Me a Big Favor': Top Hollywood Star Showered The Rock With Praise for a 'Touching' Gesture Following His Accident
Published 09/26/2022, 1:52 PM EDT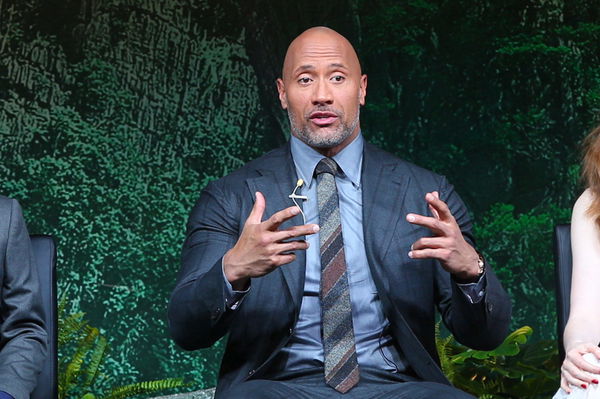 Real friendship is rare these days and finding it is extremely difficult. Hollywood has witnessed several friendships taking place, and several others breaking off. However, some friendships such as Taylor Swift and Selena Gomez, Kate Winslet and Leonardo DiCaprio, Jennifer Aniston and Courtney Cox, and Dwayne Johnson and Kevin Hart.
ADVERTISEMENT
Article continues below this ad
Out of these friendships, the one between Johnson and Hart is extremely popular because of their friendly, brotherly nature, where they often tease and rib each other. However, even after such friendly teases, the two share a close bond and have often come in to support the other.
ADVERTISEMENT
Article continues below this ad
However, Hart opened up on Dwayne Johnson during The Kelly Clarkson Show a couple of years ago. Around two years ago, Hart was involved in a car accident, and during that time he was supposed to be present on Clarkson's show.
When Hart was asked about that moment, he recollected a wholesome story. The comedian said, "Yeah! He did me a big favor man. And you know what? It was without me even asking. He said, 'Kev, I know you had some stuff to do, you had stuff on your plate. This is when you get to see, how close your brother actually is. I'm gonna stand in, and I'm gonna make sure I do what I can while you're in your time of need."
The 'Me Time' actor continued, "He's a good guy. People don't understand, the friendship is actually 100% real and authentic. For him to do things, that he did for me, it was touching. It was a heartwarming moment." 
Read more: "Arms Down": Dwayne Johnson, Who Exudes Kindness, Once Embarrassed Top Hollywood Actress by Complaining About Her Body Odor
Kevin Hart and Dwayne Johnson share one of the most genuine friendships in all of Hollywood, and the duo is extremely popular because of their friendship.
ADVERTISEMENT
Article continues below this ad
Kevin Hart claimed he won't stand in for Dwayne Johnson
As the interview progressed, Kevin Hart claimed that he would stand in for Dwayne Johnson, as Johnson did for him. Hart said, "I didn't tell him. At that time, I was like, 'You better do it. Cause you don't have a choice.' I said, 'You don't have a choice, that's what friends do. Do it."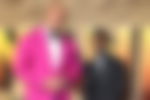 As Kelly Clarkson stated that even Hart would have done it for him, Hart quickly responded with, "No! I wouldn't. I wouldn't do it for him." The show then proceeded to have them play old footage of Dwayne Johnson speaking about Kevin Hart and how he was in good health. Johnson also consistently joked about Hart and his size. And the hilarious video led to Clarkson stating that it was at that moment she knew they were real friends.
ADVERTISEMENT
Article continues below this ad
Watch this story: The Evolution of Dwayne Johnson