The Funny Reason Why The Rock Grossly Oversold Stone Cold's Stunners in WWE
Published 12/24/2020, 1:43 PM EST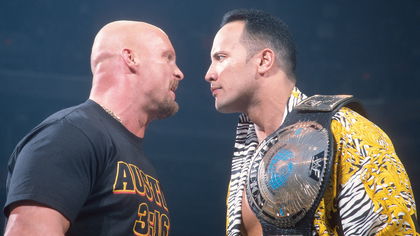 ---
---
Oversells have become quite a comical occurrence in WWE with Superstars exaggerating the impact of hits to blatant levels. Despite a lot of heavy competition, nothing stands out as much as Dwayne "The Rock" Johnson selling the Stone Cold Stunner. 
ADVERTISEMENT
Article continues below this ad
The Attitude Era had inarguably reached its peak when The Rock took "Stone Cold" Steve Austin head-on in one of the biggest rivalries in WWE history. 
ADVERTISEMENT
Article continues below this ad
The two most powerful and popular names in the company made ratings skyrocket with their long and famous feud that managed to last for years. 
However, apart from the memorable fights, no one can forget the Stunners that The Rock sold. After 'The Rattlesnake' hit his finishing move, The Rock was seen flopping around like a fish out of water all over the ring. 
The 'electrifying' Stunner was made to look like the most incapacitating finisher in WWE, and everyone enjoyed the comedic oversells whenever they happened. 
Of course, the Stunner wasn't that much of an impact, and The Rock had his own intentions for selling them that way. Apparently, he used to have wagers with Stone Cold over how well and how much he sold the Stunners!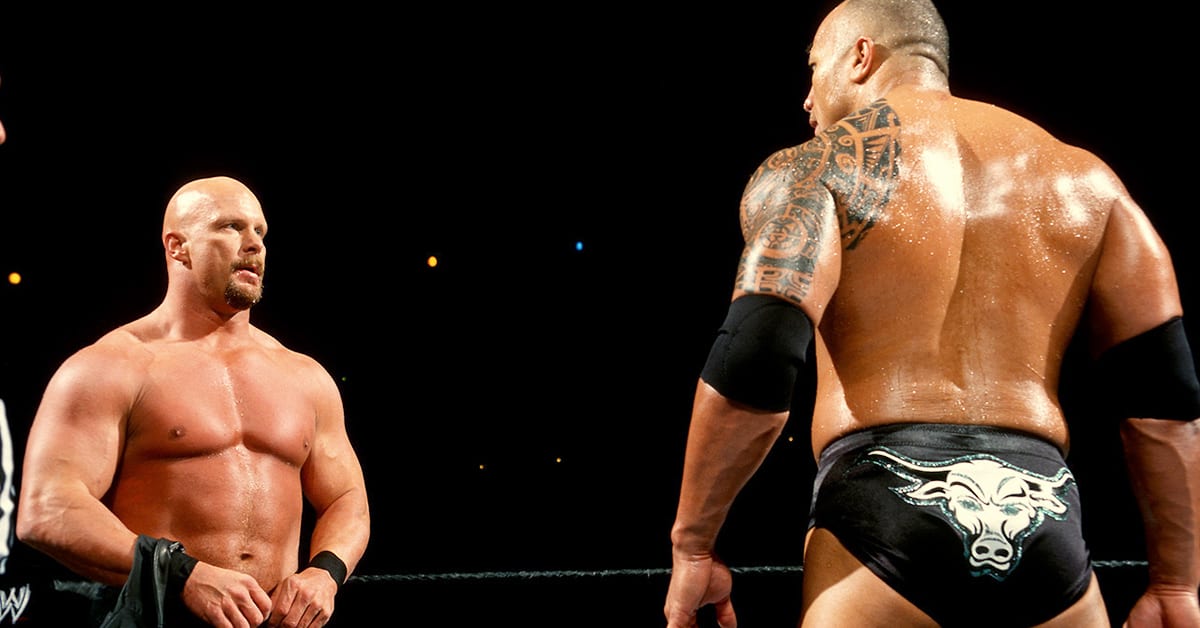 Although, it does get funnier. The two used to bet with cases of beer as the currency! We can definitely assume that Johnson went home with quite a few cases of beer on many nights. 
Dwayne "The Rock" Johnson revealed why he oversold the Stunner
On certain Stunner sells, you can even see Stone Cold react to the gross oversells. The crowd loved it, and every sell went more and more over the limit. 
Dwayne Johnson himself revealed the entire backstory on Twitter, replying to a compilation of his oversells.
Good Lord this was an awesome time in pro wrestling. Electrifying crowds! 👀
the crazy stunner bumps I would take started by me trying to make @steveaustinBSR laugh. If it weren't for the crowds going batshit you could here Steve say "Jesuuuus Chriiist" 😂 🍻 #ohhellyeah @WWE https://t.co/xrUOqeDzrP

— Dwayne Johnson (@TheRock) October 5, 2020
ADVERTISEMENT
Article continues below this ad
The Rock would characteristically roll back after the Stunner and would use that momentum to push himself up, making it look as if he was flopping around with the impact. 
"Stone Cold" Steve Austin would be game enough to play along. While everyone enjoyed the antics in their feud and the wrestling, everyone was eager to see the finishers. 
ADVERTISEMENT
Article continues below this ad
'The Brahma Bull' pulled off a different oversell every time, and the crowd loved it. This is probably why the two were never pulled up for it by Vince McMahon and the creative team.