Dwayne Johnson Reveals What Made Him Say Yes to His Superhit Film Red Notice
Published 06/20/2022, 11:30 AM EDT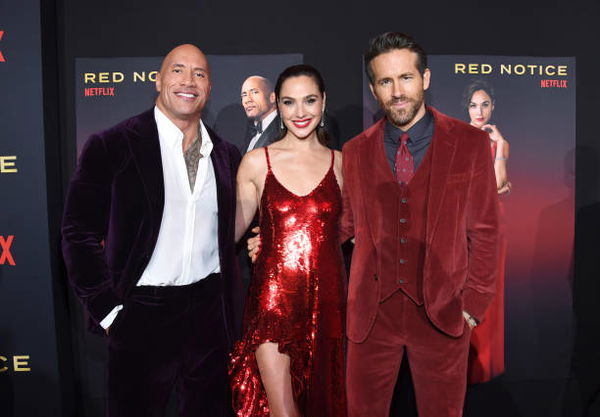 Dwayne Johnson is a mega-star in wrestling as well as Hollywood. When it comes to wrestling, he makes very few appearances nowadays as timing and preparing for the WWE are of the highest concern.
ADVERTISEMENT
Article continues below this ad
While he might approve of making an appearance in WWE, if the stars were to align, what are his standards when it comes to deciding movies? That is the same question that 'The Talks' questioned 'The Great One' when they were interviewing him for the promotion of his movie, The Red Notice.
ADVERTISEMENT
Article continues below this ad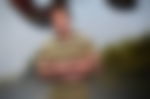 The Rock's answer to saying yes to Red Notice
When asked about it The Rock answered, "Well, the appealing things about making, for example, Red Notice, were the following: the opportunity to make a movie that was fun, globetrotting, working with my friends Ryan Reynolds and Gal Gadot…"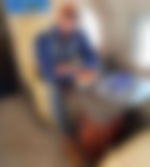 He added, "Rawson Thurber, the director, this was our third movie together, and I loved that this was stylistic and different with a really cool twist. Creating a movie that hundreds of millions of people will see on opening weekend thanks to Netflix; of course the idea of that is pretty exciting!".
Hollywood's biggest sensation, Dwayne Johnson
ADVERTISEMENT
Article continues below this ad
The Rock has some blockbusters to his name; 'Jumanji: The Next Level', 'The Red Notice', 'Fast and Furious 6', and 'Hobbs and Shaw' among others in the same franchise. Being the highest paid actor for two consecutive years, 2019 and 2020, it isn't out of place that his movies score big box office collections.
The thing with Dwayne Johnson is that he has created a captivating persona. People go to 'Jumanji: Welcome to the Jungle' not to see a man trapped in a video game but to watch Dwayne Johnson pulling action scenes and hilarious gags. His brand is himself and no one else. Even donning a supervillain cloak isn't going to change that aura.
This is exactly the case with his upcoming movie release, Black Adam. A supervillain/anti-hero origin movie, by which The Rock can satisfy the superhero craze of any cinema-goer. But with Johnson, while the character, Black Adam, is a captivating DC Comics villain, and the megastar's presence will elevate the stature of the movie beyond just DC or superhero movie fans.
ADVERTISEMENT
Article continues below this ad
WATCH THIS STORY: Broke Teenager to Highest Paid Hollywood Actor: The Evolution of Dwayne Johnson
The decision to cast The Rock in their next movie was a wise one by DC as this will bring the much anticipated mainstream audience that Marvel has catered to for so long to their movies as well. Tell us about your favorite Dwayne Johnson movie in the comments below.