"Rock Had a Pretty Short Run" – Seth Rollins Picks Stone Cold Over the Rock in His WWE Mount Rushmore
Published 04/07/2021, 8:00 AM EDT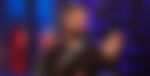 ---
---
Seth Rollins is a man of opinions. In fact, he has never backed away from voicing his opinions and his choices during interviews. Recently, Rollins appeared on The Complex Sports Podcast, where he revealed his picks for the WWE Mount Rushmore.
ADVERTISEMENT
Article continues below this ad
He picked John Cena, Stone Cold Steve Austin, Hulk Hogan, and Bruno Sammartino. However, he was slightly confused between Stone Cold and The Rock, but ultimately picked the former.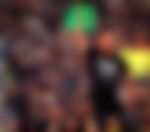 He explained that 'The Texas Rattlesnake' has had a bigger impact in WWE than 'The Brahma Bull'. Apart from impact, Stone Cold had a longer run than The Rock. Keeping these two factors in mind, he picked 'The Texas Rattlesnake'.
ADVERTISEMENT
Article continues below this ad
"Rock's a fair argument, but I would argue that Steve's impact on the WWE is bigger than Rock's, especially during his time here because Rock had a pretty short run. He was really on top for not very long, and then he jettisoned out and now he's the biggest movie star in the business."
Moreover, Rollins is of the opinion that while both veteran Superstars were big names during the Attitude Era, it was Stone Cold who led the industry and company forward during that time.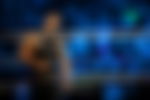 "Rock was a big part of the Attitude Era in the back end of it, but wasn't necessarily the catalyst for it like Steve was. Steve was the catalyst for business being as good as it was, and he was the guy that was selling out the arenas and the t-shirts with the Austin 3:16 and all that. So yeah, that's a tough one."
Seth Rollins prepares for WrestleMania 37
Currently, Seth Rollins is in a feud with Cesaro. The latter challenged Rollins when 'The Messiah' returned to WWE SmackDown and offered to lead the locker room to greater glory if all of them accepted him as their leader.
After Cesaro put forward his opposing views, Rollins attacked him, marking the beginning of the feud.
ADVERTISEMENT
Article continues below this ad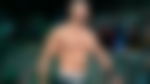 In an episode that followed, Rollins apologized to Cesaro for attacking him, but asked him to join his side. Cesaro did not agree with anything Rollins had to say, instead, destroyed him with a Cesaro Swing.
After quite a few confrontations, WWE booked Cesaro and Seth Rollins for a match for the upcoming WrestleMania 37. This match will be a huge break for Cesaro as he will get the platform to show the WWE Universe everything he is capable of.
ADVERTISEMENT
Article continues below this ad
Regardless of who comes out on top, almost everybody is expecting a record-breaking Cesaro Swing at WrestleMania!