Hulk Hogan Filmed an Epic Birthday Message for His Former WrestleMania Dream Opponent and the Only Man Who Can Rival His 24 Inch Biceps
Published 09/05/2022, 8:00 AM EDT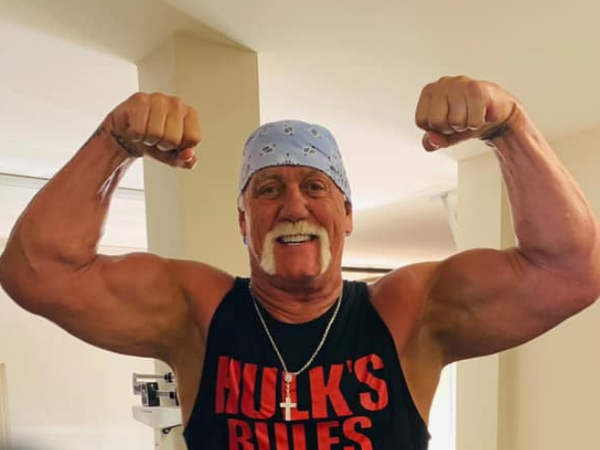 Hulk Hogan rose to fame, being an extremely accomplished superstar with various accolades throughout his career. Over these years, he has had several dream matches with some of the top stars such as Andre the Giant, Ultimate Warrior, and The Rock.
ADVERTISEMENT
Article continues below this ad
However, this dream match against The Rock at WrestleMania 18, was a talking point. Both the legends clashed against each other, and it became a history-making moment.
ADVERTISEMENT
Article continues below this ad
While Hogan is 69 years old now, Dwayne Johnson celebrated his 50th birthday on 2nd May. Johnson is one of the most beloved celebrities of all time and received a lot of wishes on the occasion of his birthday.
The Brahma Bull started his career as a footballer before moving to WWE and then toward his acting career in Hollywood. Having started in several movies, The Rock became one of the most-known faces in the industry. Over the years, as an actor, he has developed a lot of friendships with different people. His friendship with Kevin Hart is well known.
However, on Dwayne Johnson's 47th birthday, he received a special wish from a WWE Legend himself. Being a fitness freak like The Rock, Hulk Hogan decided it would be appropriate to wish Dwayne Johnson while working out in his gym.
The Hulkster took to Instagram to wish The Great One on his birthday. Hogan said, "Happy birthday to The Rock. Woo, yes sir my favorite movie star had a birthday the other day I can't believe Kevin Hart didn't smash a cake in his face."
Read more: Hulk Hogan, Whose Physique Left Arnold Schwarzenegger in Awe, Looks Malnourished in Rare Unearthed Footage
Hogan then jokingly said that he was disappointed with Kevin Hart that he did not smash a cake in Johnson's face. Hulk Hogan said, "I was disappointed in Kevin that he couldn't get that done, but anyway, happy birthday Rock and it doesn't matter how old you are." 
 

View this post on Instagram

 
Back then, Hogan was 65-years-old and still looked way fitter than many youngsters. He concluded with, "I'm training in the heat out of respect for The Rock, damn. Okay, happy birthday brother."
Hogan was known for having one of the biggest biceps in the industry, measuring at 24inches, but The Rock is not far behind with 23inches. Hulk Hogan is one of the biggest stars in the industry, and him wishing The Rock and namedropping Kevin Hart was a moment to be cherished. He also considered the best friend's friendly rivalry and put it to use.
Arnold Schwarzenegger got an iconic Batman role after Hulk Hogan failed to make it
ADVERTISEMENT
Article continues below this ad
Hulk Hogan has acted in several Hollywood films such as Rocky 3, Suburban commando, Mr. Nanny, and Gremlins 2 during his career. The 1997 film, Batman & Robin, had Hogan interested in playing the character, Mr. Freeze.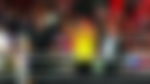 However, it was Arnold Schwarzenegger who bagged the role. Even though Hogan was the director's choice, he was still the third overall choice in playing the iconic character. Arnold Schwarzenegger was the first choice for the role, with The Rock actor Sylvester Stallone following in on second, and Hulk Hogan, the third choice.
ADVERTISEMENT
Article continues below this ad
The film tanked at the box-office with severe negative comments, and might have done a lot of damage to Hogan's career and stardom. However, Schwarzenegger's popularity was not affected because of his massive presence in the industry.
WATCH THIS STORY: Celebrities Who Appeared At WrestleMania