Dwayne "The Rock" Johnson Reveals Why He Lost His Last WWE Match to John Cena
Published 03/12/2021, 6:50 AM EST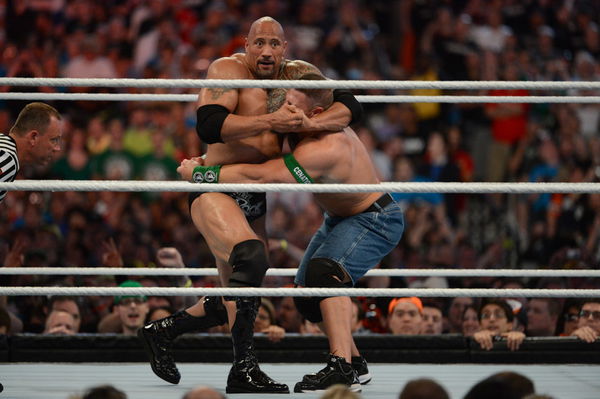 ---
---
Dwayne "The Rock" Johnson reminisced about his very first WWE match in his recent post on social media. The Rock explained what his situation was back in the day, and how much it affected his growth.
ADVERTISEMENT
Article continues below this ad
His first match was against The Brooklyn Brawler in 1996. He had no experience prior to this match but wanted to give his best performance possible. As a result, he talked himself into remaining calm.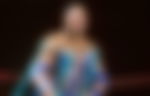 ADVERTISEMENT
Article continues below this ad
Furthermore, The Rock spoke about his financial situation at that point. Today, he's the highest paid actor, but twenty-five years back, he could afford only simple knee pads or shorts. Therefore, for his first match, he borrowed wrestling trunks from his uncle, King Haku, and his father's old wrestling boots.
As for his first performance, when he came out to the arena, the first thing he heard from a fan was a negative and derogatory comment. Nevertheless, he won the match.
In fact, he believes he gave back to the wrestling industry by losing his last match to push forward other talents, replicating what The Brooklyn Brawler did for him two-and-a-half decades ago.
The Rock had two epic last matches
The Rock's last match was supposed to be against John Cena at WrestleMania 29. In this match, he lost the WWE title to Cena, marking the end of an era. Finally, he handed over the reigns to Cena before retiring from the ring.
Even though fans didn't want to see 'The Brahma Bull' retire, he did. It was a bittersweet moment for wrestling fans around the globe.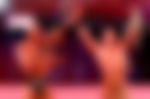 However, his true last match was against Eric Rowan, which lasted for six seconds. He appeared at WrestleMania 32 to address the fans. At that moment, the Wyatt Family interrupted him, and Eric Rowan faced The Rock inside the ring.
ADVERTISEMENT
Article continues below this ad
He broke a record that day, pinning Rowan within six seconds, creating a massive record.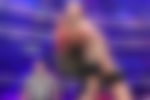 Of course, Dwayne Johnson isn't addressing his match against Eric Rowan in his post. He spoke about losing his last match, referring to his match against John Cena.
ADVERTISEMENT
Article continues below this ad
Even though he retired, fans never gave up hope on his return. He might return at WrestleMania; he might not. Nevertheless, his name will continue to echo throughout every WWE arena for an eternity.