"Dynamite On A Microphone" – WWE Legend Stone Cold Sends A Heartfelt Message To CM Punk
Published 12/18/2020, 7:30 AM EST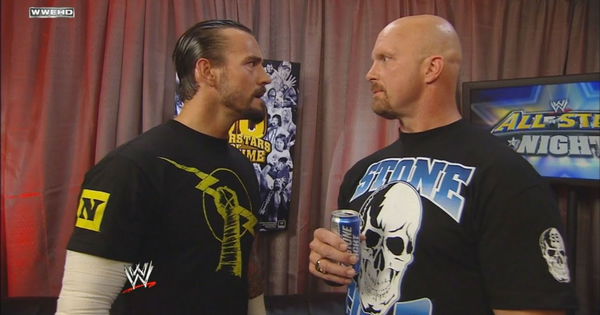 ---
---
'Stone Cold' Steve Austin is a legend in his own right. He remains one of the faces of the Attitude Era. In the PG Era, fans found a similar image in CM Punk. Both superstars have dropped a shoot promo and have defied the authority multiple times. The only difference is Austin learned to work with Vince McMahon and company, whereas Punk refused to.
ADVERTISEMENT
Article continues below this ad
Recently, Austin shared a throwback picture of CM Punk and him. The Hall of Famer looked back on two different occasions, before and after Punk became a superstar.
ADVERTISEMENT
Article continues below this ad
Austin revealed, "Throwing it back a couple of years ago and many years ago. The first pic is a while back when @cmpunk stopped by my place on the Mean Streets of Los Angle Eze. Marina del Rey, to be exact. Same town @georgestrait sang about…Second pic is after a show at the Rosemont Horizon in Chicago. At the hotel/restaurant we always stayed at when we were in town. I think it was the Clarion or something like that." 
Steve Austin has always appreciated CM Punk and Chicago
As performers, WWE superstars are almost always on the road. However, they often have a particular fondness for some cities. For Austin, Chicago was one of those cities. Coincidentally Punk is also from Chicago.
"Anyway, Chicago would turn out to be one of my best towns to work. And the Rosemont was my fave building to work in because of the acoustics there. You could hear everything instantly, and it was loud. Crazy a** fans that you love to work for."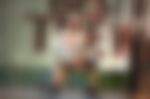 To CM Punk, Austin said, "The kid I met many years ago did pretty damn good for himself—great worker in the ring and dynamite on a microphone."
ADVERTISEMENT
Article continues below this ad
Back in the 2010s, fans wanted Austin and Punk to have a match or at least a war of words. However, neither took place. But, we have a funny backstage segment between the duo –
ADVERTISEMENT
Article continues below this ad