Former WWE Champion Joins Rival Promotion
Published 06/17/2020, 4:23 AM EDT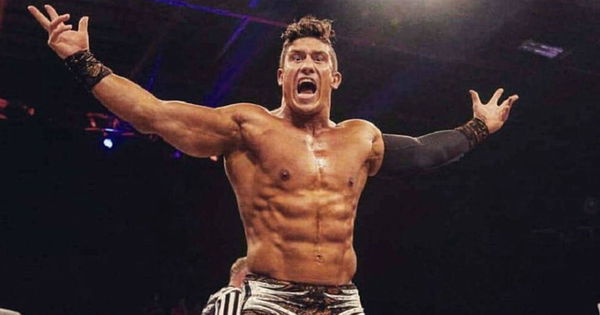 ---
---
Drama has surfaced in the TNA Universe, yet again. In a World Heavyweight Championship match between Moose and Hernandez, the entrance music of former Impact Champion EC3 began playing!
ADVERTISEMENT
Article continues below this ad
The match was going as planned, and Hernandez competed well for the title. Defending his championship, Moose took all the precautions and didn't act brashly. He knew full well what Hernandez was capable of.
Towards the end of the match, Moose delivered a cheap blow to Hernandez, which temporarily brought his guard down. Seizing the opportunity, Moose set him up for the No Jackhammer Needed and finished him off.
ADVERTISEMENT
Article continues below this ad
Just as Moose was about to lift his head in victory, the unthinkable happened. The music played but it wasn't Moose's, it was of the one and only EC3!
EC3 had a very successful tenure in TNA from 2013 to 2018. He was a two-time World Heavyweight Champion before returning to WWE in 2018. He joined TNA after being stuck in WWE's ground stage for 5 years!
EC3 returned to WWE but was underutilized
However, he returned for a second chance to WWE in 2018, rejoining NXT, which had built up much more. NXT was a much bigger platform now and EC3 realized it.
However, he was sidelined all over again. He made more Backstage appearances than in the ring. He peaked when he made an appearance at WrestleMania 35 during the Andre the Giant Memorial Battle Royale.
Since then, he's didn't get enough of it. Everything went sideways for EC3 when WWE had to release Superstars mid-April due to the financial crisis they were facing because of the COVID-19 pandemic.
Obviously disgusted, EC3 has been looking for a major return to TNA. WWE fans may not know it but EC3 is a huge name in the TNA Universe. His return has been much anticipated.
ADVERTISEMENT
Article continues below this ad
TNA has been teasing the return of many stars this year through social media as well as during segments. However, this one has by far been the most open tease.
You could see the confusion and fear in the eyes of Moose as he frantically looked for EC3. He even asked the official what was going on.
ADVERTISEMENT
Article continues below this ad
Will we see EC3 back at TNA anytime soon? He will definitely come back to claim what is his. Why be a filler in one universe when you can be a king in another, right?