Paul Heyman Sends Out an Emotional Tribute to ECW Legend New Jack
Published 05/16/2021, 9:43 AM EDT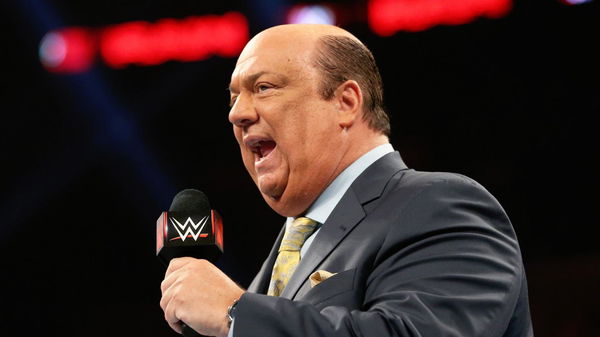 ---
---
The professional wrestling world was brought to a standstill as news broke out about the passing of ECW legend New Jack. His death was announced earlier this week on Facebook through his official account. 
ADVERTISEMENT
Article continues below this ad
The hardcore legend, known for his willingness to take things to extreme levels inside (and outside) the ring, succumbed to a heart attack, as confirmed by his wife Jennifer Young. 
Paul Heyman took the time off to deliver a heartfelt message as a tribute to the career and life of Jerome "New Jack" Young on Talking Smack. 
ADVERTISEMENT
Article continues below this ad
Very emotional words from Heyman, who had a lot of respect for New Jack. The former manager of ECW shares a lot of nostalgic memories with his time in the promotion.
Heyman and ECW were not part of the mainstream in the 90s due to the dominance of WWE and WCW. But the promotion gave fans a very solid getaway as a gory alternative to what they were seeing regularly. 
Paul Heyman had a great run with ECW in the 90s
ECW put every letter of 'Extreme' to justice and took its wrestlers over the limit in hardcore style. Men like Sabu felt at home in this brutal style of wrestling that has died out in WWE ever since it went PG and WCW's fall and acquisition by the former. 
ECW was briefly brought back in the later 2000s but did not pack the same thrill as it once did. Now, it only remains as a fond memory in the minds of die-hard wrestling fans. 
ADVERTISEMENT
Article continues below this ad
As Paul Heyman so rightfully put it, New Jack was one of the most hardcore of the hardcore. He willingly took part in brutal spots and put his well-being on the line for entertainment. If there was anyone who ever loved the pain, it would be this man. 
With battle scars on his forehead to prove it, no one did it like New Jack, and his matches proved how impressive he was in the ring. Never one to adhere to a strict plot out of a fight, he would often improvise creatively and perfected the art of reading the crowd. 
ADVERTISEMENT
Article continues below this ad
He will remain in the minds of fans and is definitely one of the greatest archetype hardcore wrestlers of all time.