Edge and Seth Rollins Bury the Hatchet on WWE SmackDown
Published 08/27/2021, 10:26 PM EDT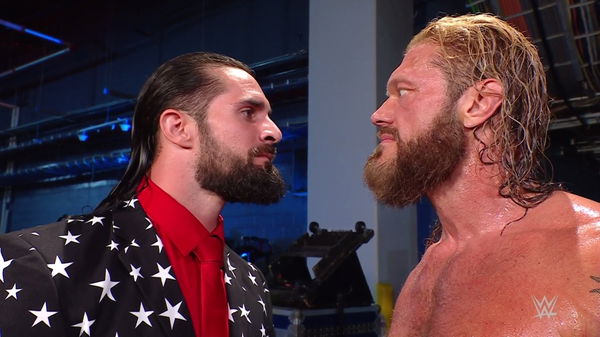 ---
---
Edge and Seth Rollins had an interesting and brutal match at SummerSlam 2021. However, to win that match, Edge had to reach within himself, to a dark place, and he ENJOYED IT!
ADVERTISEMENT
Article continues below this ad
However, on WWE SmackDown: August 27th, 2021, Edge cut a promo speaking about his experience at SummerSlam 2021. According to him, it was an extremely important victory, but now, it's over.
Watch This Story: CM Punk, Brock Lesnar And More: Shocking Debuts And Returns From WWE And AEW
ADVERTISEMENT
Article continues below this ad
The Rated-R Superstar revealed that SummerSlam 2021 was satisfying, but it came at a cost. He had to find the most savage and dark version of himself, and that affected his personal life. Therefore, he's don't with Seth Rollins, because that chapter is over.
Edge claimed he was moving on to the Universal Championship, the thing that Rollins cost him in the first place.
Seth Rollins has news for Edge
After Edge cut his promo, it was The Friday Night Saviour's turn. He had an interesting choice of words. Instead of lashing out at Edge, he congratulated him on his win, And then, he revealed his true intentions.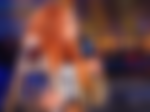 "Only got one thing I wanna say to you, congratulations. I've had a week to think about everything that happened at SummerSlam. Certainly one of your greatest victories and as for me, a loss. It taught me something about myself. As much as it pains me to admit this, at SummerSlam, Edge won my respect. My admiration I admire your Hall of Fame career. You got me to think how I would fight my way back to the Universal Championship. Maybe I need to be a little bit more like you so thank you and congratulations!"
ADVERTISEMENT
Article continues below this ad
Well, apparently Seth Rollins is making his way towards the WWE Universal Championship as well.
ADVERTISEMENT
Article continues below this ad
It's clear that their feud hasn't ended. If both Superstars are pursuing the same path, they will meet somewhere. If that's the case, they will have another fight, another battle, another feud. However, this time Seth Rollins will be darker, like Edge. But, will Edge be able to maintain his darkness to continually emerge victorious against Rollins?
It's going to be an interesting feud to witness!