Edge Details Which WWE Superstar Has Impressed Him the Most
Published 02/18/2021, 8:00 AM EST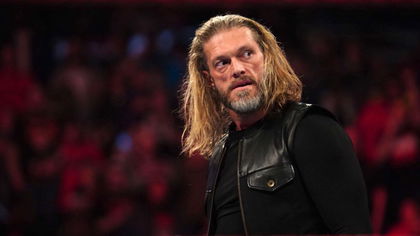 ---
---
WWE Hall of Famer Edge made a triumphant return to wrestling last year at the Royal Rumble. Since then, the 'Rated-R Superstar' has come a long way. He settled his rivalry with Randy Orton and is now set to challenge for any World Championship in WWE at WrestleMania.
ADVERTISEMENT
Article continues below this ad
Edge names WWE Superstars he'd love to face
Edge sat on the sidelines for nine long years before making his return. He recently joined the Steve Dangle Podcast where he talked about which WWE Superstars impressed him while he had retired.
ADVERTISEMENT
Article continues below this ad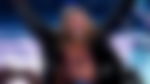 He said, "Roman Reigns. For years I've been saying, especially when Jay [Christian] and I had our podcast, he was getting all kinds of flack and, you know, I never understood because I know how talented that guy is and I could see the guy that was in there that just kind of wasn't allowed to come out, character-wise.
"So he was a guy that I always saw. I was like, 'man what I could do with that guy.' But there's loads of them. There really is. A guy like Cesaro or Seth Rollins or AJ Styles." continued the WWE Hall of Famer.
The 11-time World Champion also expressed his desire to face AJ Styles. He mentioned how both he and Styles have never wrestled despite wrestling in the same era. Now that Styles is in WWE, that dream could very well become a reality.
"I started in '92, I think AJ started in like '96, and we've never wrestled, which is insane. We've both been in the industry that long, we're just always separate places. He was TNA, or he was Japan, and I was WWE my entire career. That's another aspect of it too, these guys that I haven't wrestled that I should have by now, so that's really cool." concluded Edge.
Who will the 'Rated-R Superstar' challenge at WWE WrestleMania 37?
Edge, the 2021 Royal Rumble winner, has made his intentions pretty clear. The 'Master Manipulator' is yet to announce the champion he will challenge at WrestleMania. WWE gave a little teaser with Edge confronting all three Champions – Drew McIntyre, Roman Reigns, and Finn Balor. But that's about it.
ADVERTISEMENT
Article continues below this ad
Edge has already cleared that he will decide after the 2021 WWE Elimination Chamber PPV.
Drew McIntyre
is defending the WWE Championship inside the chamber, while Reigns will defend it against whoever wins the #1 contender Chamber match.
I feel Edge will challenge Roman Reigns for the Universal Championship. A spear vs spear contest would be an exciting affair. Not just that, but the Hall of Famer loves Roman's work, so them facing off at WrestleMania is highly likely.
Who would you like to see Edge challenge at WrestleMania 37? Share it with us in the comments below!
ADVERTISEMENT
Article continues below this ad