WWE Backlash 2020: Full card, Predictions, Start Time And Where to Watch
Published 06/13/2020, 4:07 PM EDT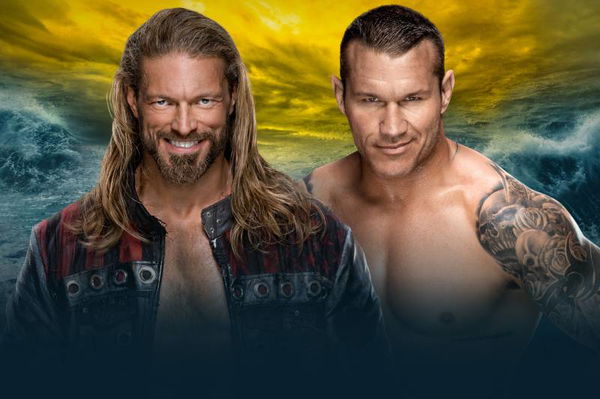 ---
---
We're all set for WWE Backlash this weekend and there's a lot of hype built around it. The event is studded with mouthwatering clashes out of which a spring of storylines can emerge. 
ADVERTISEMENT
Article continues below this ad
What's the fun of the main event without predictions? We've put together the list of match cards as well as the timing and channels they will be available on. This and of course, our take on whoever emerges victorious tomorrow.
Where?
ADVERTISEMENT
Article continues below this ad
WWE Backlash will be held at the WWE Performance Center in Orlando, Florida.
When?
Sunday, June 14th, 2020, 7 PM ET, 12 AM PT, 4:30 AM IST (15th June).
How to watch?
The entire event will be live-streamed on WWE Network, don't be late!                   
1.Edge Vs Randy Orton
The most awaited match for the last month! "The Rated-R Superstar" will settle the personal rivalry against "The Viper" in what is set to be a huge clash. 
Promoted as "The Greatest Wrestling Match Ever", everyone has been waiting for this match since Randy Orton called out Edge after his Wrestlemania loss.
Randy Orton and Edge, once the best of friends, are now each other's greatest enemy. The match at Backlash will be a highlight for both careers. For one of the superstars it will be the greatest win, and for the other, the worst loss.
Edge has overcome his physical restrictions and is now in the best shape of his life. "The Viper" has been consistently in good shape and has a 9-year experience over Edge.
Prediction
Will we see a thunderous Spear or an RKO outta nowhere? We think that despite his earlier loss, Randy Orton will finish Edge off at Backlash. The feud may not be over yet, however, and may reach the gates of Summerslam.
2. Drew McIntyre (Champion) Vs Bobby Lashley
WWE Championship Match
"The Chosen One" will take on "The All-Mighty". Big nicknames for big men. Bobby Lashley has been very persistent and relentless in his ambitions. Lately, he's made it very clear that he wants the gold on McIntyre's shoulder.
Lashley has that monstrous drive and has that hungry look in his eyes. He can easily enough snatch the title from the hands of Drew McIntyre.
McIntyre is a battle-hardened beast and a humongous wrestler himself. His match against Brock Lesnar proved to the world that he was never the underdog in that match. 
The tamer of beasts has had just 2 months of his reign in peace before being challenged by the hulk of a human being in Lashley. However, McIntyre is determined to hold on to his championship until he can walk out to show it off to the crowds. Both men stand a fair chance of winning.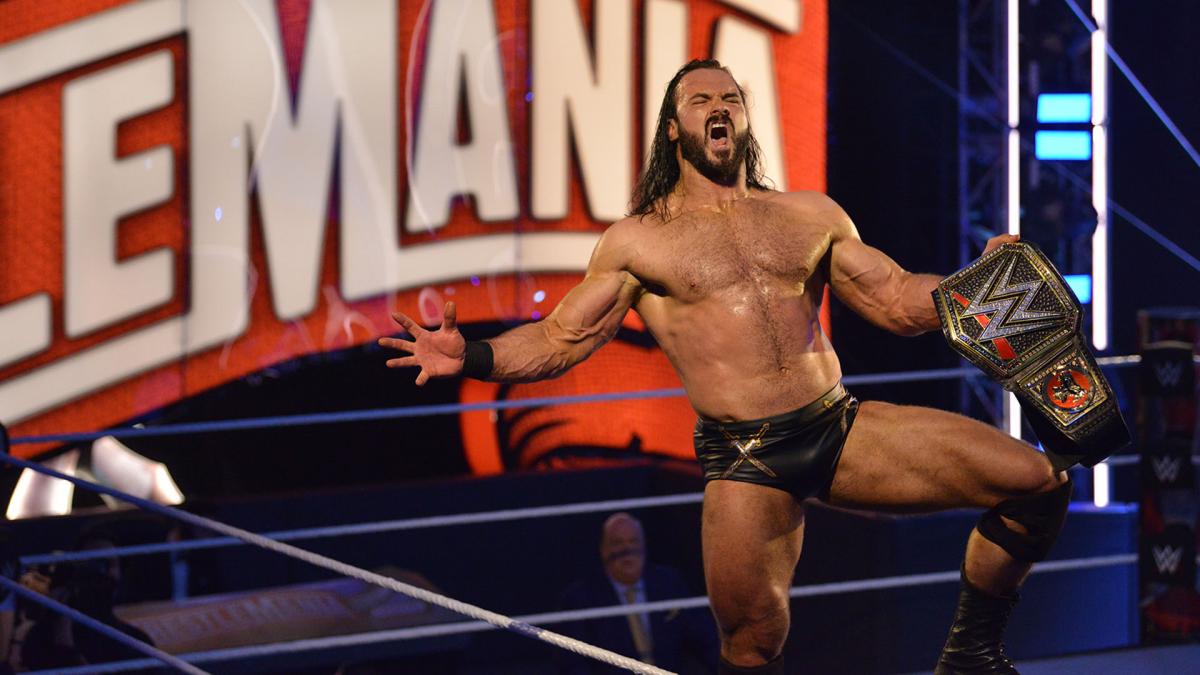 The two have even taken the feud to Twitter, and the exchange of roasts is quite funny to watch.
McIntyre has stepped over any superstar who dares challenge his authority and has left debris in his wake. Has he met his match in Lashley?
Prediction
We think the odds are in McIntyre's favor. Why? Simply because of the way the storyline goes. Now that we know that Brock is out of the picture for Summerslam, we could see an extended Lashley-McIntyre feud.
As for Backlash, it could still go either way. May the best beast win.
3. Braun Strowman (Champion) vs The Miz and John Morrison
Universal Championship Match 
The Miz has rather ambitiously decided to challenge the human tank Braun Strowman for his title. He really does not understand a lesson when served on a plate to him.
"The Awesome One" has already been steamrolled by Strowman before and it seems as if he's asking for it again. However, he has star-powered backup this time. 
The self-proclaimed "Greatest Tag Team of the 21st Century" are confident in putting down Strowman in their match. The Miz and John Morrison unnecessarily called him out, and now have to face his wrath.
However, The Miz is known to be very cunning and definitely has a trick or two up his sleeve. Moreover, Braun Strowman lost his Intercontinental title once before in a handicap match. Could history repeat itself?
Braun Strowman is not one to underestimate his opponent. When he's in the ring, it's business only. Don't believe us? Ask James Ellsworth. He may just throw the two opponents around the ring as expected.
Prediction
We think Braun Strowman will pull off the win unless The Miz is in the mood to surprise us. This is just a thought but imagine a Morrison heel-turn. This would be a perfect platform for him as well.
Will the tag-team work together to take down the beast, or is one lion enough for two hungry wolves?
4. Asuka (Champion) Vs Nia Jax
RAW Women's Championship Match
Nia Jax has been furious about the Asuka's 'ascension' to the RAW Women's Champion position.
After Becky Lynch announced that she was pregnant, WWE decided to hand the title over to the Women's Money In The Bank Winner which was Asuka.
An overwhelmed Asuka celebrated with the Kabuki warriors before Nia Jax crashed the party. Calling a rain-check on Asuka's happiness, Nia questioned the legitimacy of Asuka's title.
She demanded a fight with Asuka for the championship and kept hostilities alive until she got it. In their first go at each other, Asuka came out on top with an emphatic win.
However, Jax refused to back down and kept at it. In a triple threat match for the contender for the RAW Women's Championship, Nia Jax vanquished Natalya and Charlotte Flair to come out on top.
Earning her title shot, Nia Jax is all set to show the world that Asuka was never worthy of the title. Asuka on the other hand has taken down Nia Jax a couple of times before. For her, size does not play any role as she can take down anyone. 
Prediction
Despite her physical disadvantage, we think Asuka will establish her dominion over Nia Jax once and for all and prove her mettle. We'll see how well Asuka defends her title at Backlash.
5. Jeff Hardy Vs Sheamus
There has never been a more intimidating opponent than Sheamus. "The Celtic Warrior" has been playing mind games with Jeff Hardy ever since the rivalry began.
He even allegedly orchestrated the entire chain of events that led to Jeff Hardy crashing into Elias with his car, breaking two of his ribs and causing a pectoral muscle injury. 
Sheamus hasn't hesitated to take the rivalry outside the ring. He intended on breaking Hardy on the latest episode of Smackdown by asking for a urine sample.
This was Sheamus' precautionary measure as he didn't want to step in the ring with a 'junkie'. However, the plan backfired on Sheamus when Jeff Hardy threw the sample in Sheamus' face!
Hardy had the last laugh in terms of the little games played before the match. Sheamus will now be coming to fight quite furiously. Since Hardy's recovery and return to WWE, Sheamus has wanted to be the man to end his career.
Prediction
We think that Sheamus will come out on top in this one, probably by a mid-air Brogue Kick. This may not be the end of the rivalry, however, and it may last up till SummerSlam which is where the epic showdown will ensue.
6. Sasha Banks & Bailey (Champions) Vs The IIconics Vs Alexa Bliss & Nikki Cross
Women's Tag-Team Championship Match
Since Bayley and Sasha Banks won the championship recently, they haven't stopped talking about it. Will one of the contender teams shut them up?
It'll be far too soon, but a relief. A fun fact is that since the women's tag-team title was introduced, four teams have held it. Three out of those four will be competing for that title at Backlash.
The IIconics want to take back what's rightfully theirs, Alexa Bliss and Nikki Cross want to endure the sparring, and Sasha Banks and Bayley are set to upset all of them.
Banks and Bayley's biggest strength is their friendship, which is in turn their biggest weakness. The strain between Bayley and Banks is evident. Sasha Banks has had to save the team on multiple occasions.
Prediction
These tensions may not get in their way tomorrow. We think that Bayley and Sasha Banks will live to gloat another day. We may be looking at a feud between them later in the year, however. 
7. Apollo Crews (Champion) Vs Andrade
United States Championship Match
Apollo Crews only recently won this championship and is looking good. However, the man he took it from is knocking on his door. Andrade wants his title back.
Andrade didn't just demand and get what he wanted like a child but fought for it like a real WWE Superstar. He won the triple threat for the #1 contender spot by besting Kevin Owens and Angel Garza.
Apollo Crews left Andrade in the dust again last week after pairing up with Owens. Undoubtedly hungry for revenge, Andrade will come, all guns blazing to the ring. 
The one concern for Andrade is Zelina Vega. She may cause a distraction and blind him from the task at hand at a crucial point in the match. Andrade better keep his eyes open!
ADVERTISEMENT
Article continues below this ad
Prediction
We think Apollo Crews will successfully defend his title by pulling off a win at Backlash. He has only recently won the title so it's very unlikely that he will lose it so soon. 
Are you as hyped as us for Backlash? Every match is a legendary clash, and you can't bat your eyelid for even a second! Who's your pick for the fights? Will the 'Greatest Wrestling Match Ever' live up to the hype? We will soon find out.
ADVERTISEMENT
Article continues below this ad