The latest episode of WWE RAW witnessed Sasha Banks defeating Asuka to become the Raw Women's Champion. As a result, Banks and Bayley, among themselves, hold the Raw Women's Title (Sasha Banks), SmackDown Women's Title and the Tag Team Titles.
Now, Ember Moon feels that everything WWE is doing with the Women's division is becoming a huge let-down.
If we are to look at the latest RAW Women's championship picture, then the point is that it was Kairi Sane's last appearance in the WWE. Therefore, to have Bayley beat up Sane backstage when Asuka had Banks in her lock is just insane.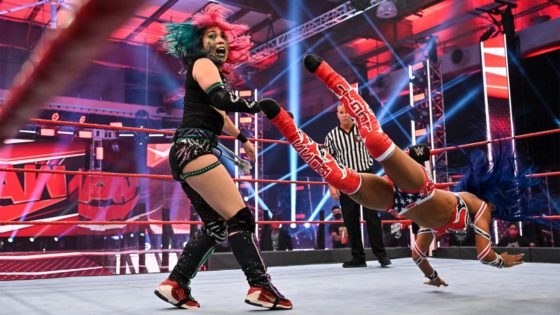 Ember Moons expresses displeasure over latest Banks vs Asuka match on WWE Raw
Obviously, if Banks defeats Asuka this way where an entire backstage story needs to play, then it will make the fans angry. Ember Moon feels the exact same way about this win, as she said in an interview.
Now, the question begs if this is what WWE will do, i.e., continue to make Sasha and Bayley the focal point until they face off.
"No one wanted Asuka to lose, everyone wanted NXT Asuka back and having an undefeated streak. That's what WWE does. I fell for the ploy of 'I'm angry because I saw my friend Asuka lose the title in a crappy way.' Are we gonna have Sasha just lose the title to Lacey Evans or transfer Naomi over? They're building to SummerSlam, right? As a fan, I feel like I got ripped because once again, I don't get Bayley vs. Sasha."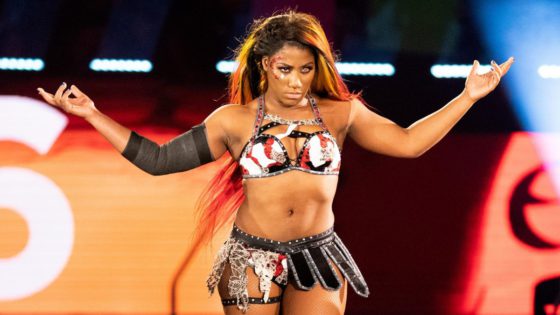 However, it seems as though Ember Moon is waiting for this match with much eagerness. On top of that, until this match takes place, WWE will continue to make The Golden role models a success.
This means they will not be letting other capable Superstars try their hand at winning the titles.
"I feel like I lost the match I wanted to see two SummerSlams in a row. Maybe they're waiting for a bigger live audience. Maybe it's because Charlotte is gone and Becky [Lynch] is on maternity leave. They're killing me because I really want to see that match. Not only that, but you're sacrificing all of your other superstars for two people. That's what it feels like to me."
Now, with Kairi Sane gone, Asuka will most probably transform into a darker role for her character. Maybe she will team up with another Superstar to finally challenge Sasha Banks and Bayley for the Tag Team Championship titles.