Enzo Amore Raises a Major Question About WWE Legend The Undertaker
Published 11/12/2021, 9:30 AM EST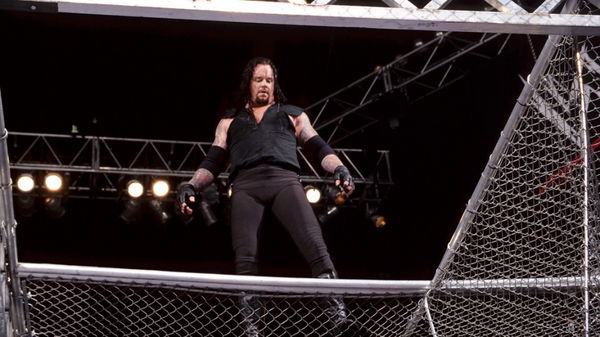 ---
---
In the pro wrestling business, the concept of a good guy vs the bad guy has been going on ever since the inception of pro wrestling. The fans expect to see some things only from a heel and not from a babyface. For example, you would never see John Cena stealing a victory by doing a roll-up pin. The same question was recently asked about The Undertaker by a former WWE superstar.
ADVERTISEMENT
Article continues below this ad
Former WWE superstar, Enzo Amore took to his Twitter handle and asked whether the Deadman ever won a match by doing a roll-up pin (what a heel does) on his opponent.
ADVERTISEMENT
Article continues below this ad
The roll-up pin is something that the heel characters have performed throughout the years to sneak up a win from top babyfaces to get more heat from the audience.
Amore took to Twitter and asked the open-ended question whether the Phenom has ever used these tactics on his opponents.
"Has The Undertaker ever won a match on a roll up ??" he wrote.
The WWE Universe gives the answer on behalf of The Undertaker
The moment Amore put up his tweet, the WWE Universe flooded the tweet with their replies about the question. Chiefly, there were a few times when The Undertaker used these tactics in his career.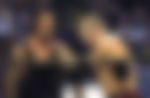 Throughout his career, the Deadman has been a top babyface, more or less. However, during his initial run in WWE, 'Taker was a heel and had his heel tactics to boot. On most occassions, he used to get clean wins over his opponents rather than rolling them up and stealing a victory.
King of the Ring 2002 he beat triple h with one

— Tim Blair (@fat_twinkle21) November 9, 2021
Over the Edge 99.
A few other times too.
All of them when he was a heel.

— Just Alyx (@JustAlyxCentral) November 9, 2021
ADVERTISEMENT
Article continues below this ad
Yeah. He beat both Austin and Angle with a roll up in 2001 on an episode of SD. I think it was right before Survivor Series.

— George (Or is it?) (@zimbo1221) November 9, 2021
In all of these events, The Undertaker was playing a heel character and most of these matches happened when the Phenom transitioned into a bike-riding American Bada**.
ADVERTISEMENT
Article continues below this ad
Undoubtedly, Undertaker has left a legacy so inspirational that it would take decades to overcome what the Phenom did for the business in 30 years.