Former WWE Superstar Frustrated with Vince McMahon's Leadership
Published 08/03/2020, 2:51 PM EDT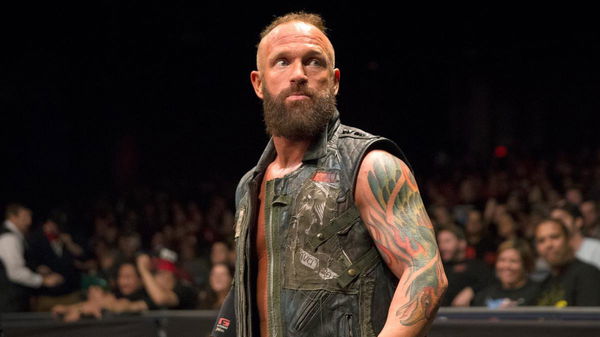 ---
---
In a recent interview, former WWE Superstar Eric Young talked about the bitter feelings he harbors towards WWE Chairman Vince McMahon and his attitude towards his business.
ADVERTISEMENT
Article continues below this ad
In the interview, Young spoke about how he was never really given a chance. The events described took place towards the end of his stint at WWE.
ADVERTISEMENT
Article continues below this ad
"He always treated me with respect when we talked. We definitely had a few personal conversations between me and him and I had pitched some things and told him what I thought except nothing ever come from it," explains Young. "I don't take it personally but I'm in this position because he couldn't recognize that I had anything to offer."
Eric Young was among the unfortunate Superstars to be released by WWE earlier this year around April. This was part of the company's budget cuts to deal with the shortage of revenue due to the pandemic.
Like many of the released Superstars, he has the same complaint- He wasn't really given a chance to prove himself. 
"And the last thing I will say about this is 'If you have a 3-hour television show, Pro-wrestling television show, you can't find something for me to do, then you're failing as a leader. Plain and simple as that," says Young.
Eric Young has an earful to say to Vince McMahon
Most Superstars that joined WWE from Impact Wrestling, returned happily to the welcoming arms of their former company. Eric Young exposes the truth behind WWE's backstage scenario. 
There have been increasing reports that creativity has been clamped down. This was one of the key reasons Jon Moxley (Dean Ambrose in WWE) left WWE for AEW, according to Young.
Young also shares his thoughts about what he would want to tell Vince Mcmahon, or at least his opinion of him.
"You failed the company, you failed the shareholders, you failed the fans and you failed yourself. The reason I wasn't on the show was his choice, no one else's," says an angry Young. "I think if you ask more of the open that work here, they would be in my corner."
ADVERTISEMENT
Article continues below this ad
"He was not in my corner so I wasn't on the show. And I would tell him to his face- 'You failed as a leader. You can't find something for Eric young to do.'"
Young left WWE like many of his colleagues did, thinking of what went wrong. There have been alarmingly high backstage reports that Vince Mcmahon had been far too involved in the writing process, and made sure that his way was always THE way.
ADVERTISEMENT
Article continues below this ad
The only question that stands is- How long before it all caves in?
Source: Chris Van Vliet YouTube