Every CM Punk Championship Reign in WWE
Published 02/08/2021, 10:59 AM EST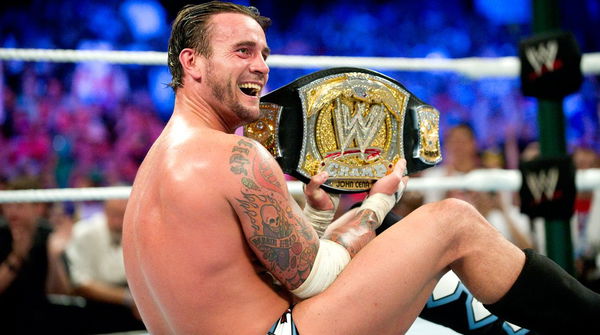 CM Punk left WWE and professional wrestling in 2014, but his presence is widely missed even today. Punk won several Championships throughout his WWE career, including the World Heavyweight Championship and the WWE Championship. Today, we look at all of CM Punk's title reigns in WWE.
ADVERTISEMENT
Article continues below this ad
ECW Champion!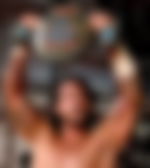 ADVERTISEMENT
Article continues below this ad
The 'Second City Saint' made his WWE debut on the ECW brand in 2006. He defeated John Morrison on the September 4, 2007, episode of ECW in a last chance title match to become the ECW Champion. This was his first championship in WWE.
Punk's ECW Championship reign ended at 149 days when Chavo Guerrero defeated him with some help from his La Familia stablemate, Edge.
First Big Gold Belt Victory for CM Punk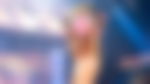 Punk won the 2008 Money in the Bank ladder match at WrestleMania XXIV, earning the right to cash-in on the champion of his choosing. He held the Money in the Bank briefcase for a few months before being drafted to Monday Night Raw.
CM Punk found the ultimate opportunity when Batista attacked Edge to cash in his Money in the Bank contract. Punk got retribution for his ECW Championship loss as he outsmarted the ultimate opportunist to win the World Heavyweight Championship on his very first night on Raw.
He held the title for 69 days and defended it against Batista and JBL on multiple occasions. He had to forfeit his championship after suffering an injury at the hands of Randy Orton and The Legacy.
Only Tag Team Championship!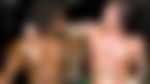 After being forced to give up his title, Punk entered a feud with The Legacy and joined Team Batista at Survivor Series. Team Batista lost the match, but Punk and his then real life best friend Kofi Kingston finally got their retribution on Legacy.
CM Punk won his only Tag Team Championship with Kofi Kingston after defeating Cody Rhodes and Ted DiBiase for the titles. It was never a full-fledged tag team, and the duo dropped the titles to The Miz and John Morrison at a live event, ending their reign at 47 days.
Intercontinental Champion – CM Punk creates history!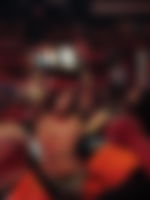 The 'Straight Edge' Punk won a tournament to become the new #1 contender for William Regal's Intercontinental Championship. After falling short on two occasions, Punk finally won the Intercontinental Championship in a No Disqualification match on January 19, 2009, episode of Raw.
Punk became the 19th Triple Crown Champion with his Intercontinental Championship win. Not just that, but the victory made him the fastest to become a Triple Crown Champion. JBL ended Punk's reign at 49 days, just a few weeks before WrestleMania XXV.
Second World Heavyweight Championship!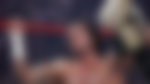 Punk created history, winning back-to-back Money in the Bank ladder matches at WrestleMania. He cashed in his MITB contract on Jeff Hardy after Hardy won the World Heavyweight Championship in an intense ladder match against Edge.
His second World Title reign ended at 47 days at the Night of Champions PPV in June, but he quickly regained the championship a month later at SummerSlam.
Third World Championship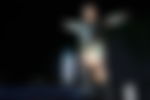 The 'Straight Edge Superstar' became a three-time World Heavyweight Champion at SummerSlam 2009 after losing the title a month earlier at Night of Champions.
He got into a feud with The Undertaker and even retained his championship in controversial fashion in a submission match at Breaking Point 09.
His third World title reign was his shortest of all World title reigns. He lost the championship to The Undertaker in a Hell in a Cell match at the namesake PPV. He tried to regain the title, but The Undertaker was too tough to beat.
CM Punk is WWE Champion!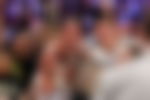 Punk won his first WWE Championship in a critically acclaimed, 5-star rated match against John Cena at Money In The Bank 2011. As per storyline, Punk would leave the WWE with the Championship.
He returned to WWE a few weeks later and denounced Cena's reign as champion. WWE announced a match to determine the Undisputed WWE Champion at SummerSlam, which Punk won.
Sadly, his reign ended at 28 days a few moments later when Alberto Del Rio cashed in his MITB contract following an attack by Kevin Nash on Punk.
The reign that created history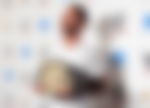 CM Punk defeated Alberto Del Rio at Survivor Series 2011 to win his fifth World Title and second WWE Championship. This victory would mark the beginning of a historic title reign. Punk became the longest-reigning WWE Champion of the modern era, surpassing JBL's record of 280 days.
Punk's historic title reign ended at 434 days when The Rock defeated him at the 2013 WWE Royal Rumble. This would be Punk's last Championship reign in WWE before leaving in 2014.
ADVERTISEMENT
Article continues below this ad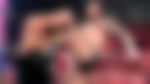 The 'Best in the World' achieved great success at the top of the WWE mountain, but somewhere we feel that there's a lot more that remained incomplete.
We can only hope for Punk to return and capture a World Championship. And now, there are other options available, so we cannot rule out a return.
ADVERTISEMENT
Article continues below this ad
Which is your favorite CM Punk title reign? Let us know in the comments below!