Every Relative of Roman Reigns in WWE
Published 10/15/2021, 9:39 PM EDT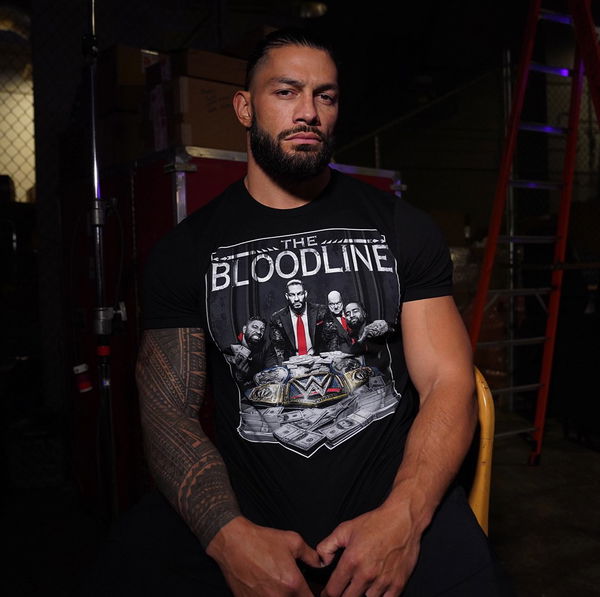 ---
---
WWE Universal Champion Roman Reigns is the top guy in the company. At the moment, there is hardly a superstar in the entire WWE roster who can match his popularity.
ADVERTISEMENT
Article continues below this ad
His skills and promo ability are second to none, and why would it be? He comes from a long line of legendary wrestlers, i.e., The Anoa'i family. It is one of the most prominent families in WWE history. Throughout the years, the Anoa'i family has given the wrestling world some serious talent. From Roman Reigns to Rikishi, listed below are some of the most prominent ones to set foot in the squared circle.
ADVERTISEMENT
Article continues below this ad
#1 Jimmy "Superfly" Snuka
"Superfly" was among the most renowned New Generation wrestlers. Superstars like Jimmy Snuka, Hulk Hogan controlled the WWF Universe well before Attitude Era came to hold. Jimmy's incredible athleticism wowed everyone.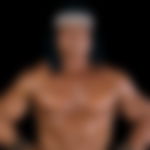 #2 Yokozuna
Yokozuna is the most well-known gimmicks of all time. The main roster was dominated by Yokozuna, who was named after the highest achievable order in Sumo wrestling in Japan.
Wrestlers were taken aback by his massive presence. Forcing him to the ground, much alone pinning him, was a difficult effort. The majority of Superstars have never been able to pull it off.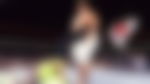 Yokozuna had a successful wrestling journey, winning two WWF World Heavyweight Championships and two WWF Tag Team Championships with Owen Hart. He shaped the early 1990s for WWE and left an indelible mark before calling it a day.
#3 Umaga
Umaga was, without a doubt, one of the most hardened guys in the WWE. His monster gimmick saw him spare no violence in dealing with his opponents, and he frequently overpowered them with his raw brawn.
Umaga had a unique finisher in which he utilised his thumb to deliver a sharp poke to the opponent's neck. This was dubbed the "Samoan Spike" by him. The poke was powerful enough to leave opponents gasping for air and frequently render them unconscious.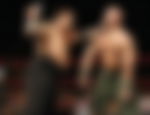 Umaga had a fantastic start in WWE, and was successful during the mid 2000s. During his WWE tenure, he won the Intercontinental Championship twice.
#4 Rikishi
Rikishi is most likely one of the Anoa'i family's most notable descendants. His tenure in WWE established his eventual Hall of Fame credentials. Rikishi's fans have the most vivid recollections of him in the ring.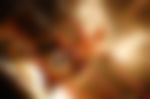 Superstars had one thing in mind while entering the squared circle with this giant of a man: never be captured laying down on the lower turnbuckle in the corners of the ring.
Rikishi used one of the most renowned techniques in WWE heritage, Stink Face, to make his victims kiss his behind. Through this manoeuvre, he became a fan favourite. As the audience erupted in amusement every time a challenger was Stink Faced.
#5 Dwayne "The Rock" Johnson
The Rock is the most well-known member of this clan. Johnson has links to the Anoa'i family lineage, however he is not connected to Roman Reigns.
Both The Rock and his father, Rocky Johnson, are regarded Wrestling legends and honorary Anoa'i family members. Dwayne Johnson is widely considered the biggest WWE performer of all time. To this day, his abilities on the stage are unrivalled.
The Rock is a ten-time WWE World Champion, in addition to being the company's symbol and being a part of the greatest rivalry of the Attitude Era. The Rock had three reigns as WWE Champion, two reigns as Intercontinental Champion, and five reigns as Tag Team Champions.
He has become one of the most well-known people in the globe. His acting career in Hollywood has carried him far beyond the spotlight he had in WWE. The Rock has seen and done all there is to see and do. He is one of the few people who has started from the bottom and risen to the top.
Watch This Story – John Cena To The Undertaker: WWE Superstars Who Worked In Extreme Stipulation Matches
#6 Nia Jax
Yes, the powerful Nia Jax is connected to Roman Reigns, which is predictable. Nia is one of the most powerful female wrestlers in history.
Her physique provides her a significant advantage over rivals who don't appear to be able to hit her hard enough. Jax is known for her harsh tactics and is capable of obliterating her opponents.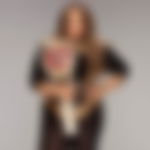 Nia Jax, together with Shayna Baszler, was a one-time Raw Women's Champion and a one-time Women's Tag Team Champion.
#7 Naomi
Naomi has become a part of the Anoa'i family as a result of her marriage to Jimmy Uso. She's had a consistent presence on the WWE's main roster. Naomi is a two-time SmackDown Women's Champion and is primarily a blue brand Superstar.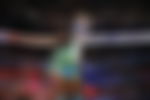 She's faced up against the best WWE has to produce on many times, and she's always come out on top. Naomi still has a lot of productive years ahead of her.
ADVERTISEMENT
Article continues below this ad
#8 WWE SmackDown Tag Team Champions – Jimmy and Jey Usos
Roman Reigns' cousins are Jimmy and Jey Uso, the well-known tag-team pair. They've been together since the inception and remained a team untill Jey's solo debut in 2020.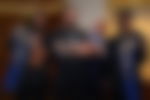 ADVERTISEMENT
Article continues below this ad
The Usos have claimed the WWE Tag Team Championship six times, making them one of the most persistent tag teams in contemporary history.
Roman Reigns and Jey Uso have a long-running family and blood feud. The Anaoa'i family has never been in direct dispute in WWE before.