Every WWE Appearance Shaquille O'Neal made before going to AEW
Published 03/01/2021, 7:30 AM EST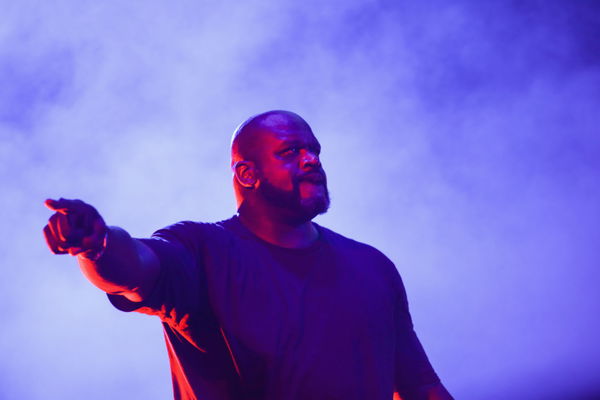 Shaquille O'Neal will make his return to wrestling on March 3rd in AEW. He will team up with Jade Cargill to take on Cody Rhodes and Red Velvet. Before AEW existed, Shaq made a couple of appearances in WWE and WCW too. He's interacted twice with a superstar who is now part of AEW. These are Shaq's appearances in WWE prior to wrestling in AEW.
ADVERTISEMENT
Article continues below this ad
Shaquille O'Neal made his first wrestling appearance for WCW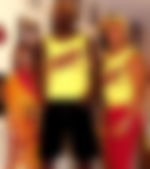 ADVERTISEMENT
Article continues below this ad
In 1994, Shaquille O'Neal played for Orlando Magic and they reached the playoffs for the first time. Shaq was a big factor behind that success. Over the summer, Shaq's celebrity status led to him presenting the WCW Title to Hulk Hogan after he beat Ric Flair at Bash at the Beach.
It is unbelievable if you think Shaq's first wrestling appearance came in 1994, where he presented the title to Hulk Hogan.
First WWE appearance
Shaquille O'Neal appeared first in WWE in 2009. Now playing for the Cleveland Cavaliers, Shaq was the guest host for Monday Night Raw. He joined the list of sports greats who played major roles in WWE shows.
On Raw, Shaq got into a physical altercation with the Big Show. Show and Shaq grabbed each other's throats, before Cryme Tyme helped the Cavaliers' star knock the World's Largest Athlete out of the ring.
Shaquille O'Neal goes to WrestleMania
ADVERTISEMENT
Article continues below this ad
In 2016, Shaq shocked the world by entering the Andre the Giant Memorial Battle Royal at WrestleMania 32. Shaq entered to a remixed version of Desiigner's hit song Panda. He sprinted to the ring and went face to face with the Big Show, the man who he bulldozed on Raw seven years prior to WrestleMania 32.
Shaq eliminated Damien Sandow, who foolishly went face-to-face with the big man. He and Show even performed a double chokeslam on Kane. Show and Shaq went straight for the other's throat and leaned against the ropes. This prompted every other superstar in the match to toss them out.
Shaq even appeared as a guest on an episode of Impact in 2012, back when the company was still called TNA. He had a run-in with Hulk Hogan, the man he celebrated with in 1994 after Hogan's Bash at the Beach victory.
ADVERTISEMENT
Article continues below this ad
His AEW match is one of the most hyped up wrestling appearances in 2021. If it's disappointing or underwhelming, fans will rip him and AEW to shreds. If it goes well, and he puts on a decent match, Shaquille O'Neal might become a part-time wrestler for the second-biggest promotion in North America.