"Everyone was Interested in Protecting Their Spot"- Kane Reveals the Backstage Persona of Undertaker
Published 05/27/2020, 10:39 AM EDT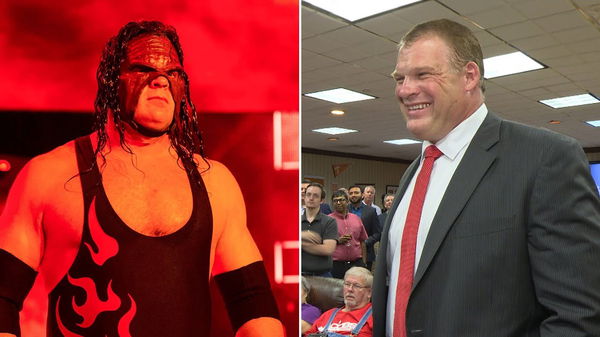 ---
---
WWE Network's Last Ride has done a fantastic job of telling us about the Undertaker's life behind the scenes. The documentary has been brutal and shows the effects of old age that the Deadman has to deal with. The latest episode in the series titled 'End of an Era' focuses on the Super Showdown tag team match between The Undertaker and Kane against D Generation X.
ADVERTISEMENT
Article continues below this ad
The episode featured Kane being interviewed and during this interview, he made a dark comparison between the WWE of now and that of the past.
"Back then everyone was interested in protecting their spot often at the expense of new guys," said Kane.
ADVERTISEMENT
Article continues below this ad
This is an interesting claim made by the Red Demon. In fact, it is actually true if someone looks at the WWE of the 1980s and 90s. In the 1980s and 90s big stars didn't want to give their spot to new talent. Wrestlers like The Ultimate Warrior, Hogan, and Bret Hart refused to lose clean many times.
This was a constant thorn in Vince McMahon's side as bringing new stars in became unreasonably difficult. With changing times, stars like Stone Cold eventually took over from the veterans.
This phenomenon does not occur in today's day and age as veterans losing to the younger guys is the norm. This is an honorary tradition that every promotion follows in the 21st century. This helps them ensure that the product is forever fresh.
Kane on Undertaker helping young talent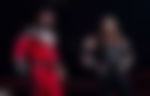 ADVERTISEMENT
Article continues below this ad
Kane goes on to laud The Undertaker for his attitude with the young guys, as he never tried to bury them and wanted to help them grow in the business.
"That was never the case with mark. He wanted to help the new guys along. I would never have been able to have the career that I had without him. He had always been an advocate for me," admits Kane.
This claim made by Kane about the Deadman can be easily verified. The Deadman took the loss against  Brock Lesnar and Roman Reigns at WrestleMania, consequently putting them on top of the food chain in the WWE forever. However, these two aren't the only ones he has worked to put over.
ADVERTISEMENT
Article continues below this ad
The Undertaker has taken the loss against Diesel, Bret Hart, and Shawn Michaels to alleviate them. He even let JBL, Vladimir Kozlov, and The Great Khali defeat him because the WWE was struggling to put them over as dangerous members of the roster. This just shows the devotion which the Deadman has for the business.
The next episode of The Last Ride Series will air on June 14th and will focus on his feud with Goldberg which was also a disaster.