Everything You Need to Know About Floyd Mayweather's WWE Match at WrestleMania 24
Published 04/22/2021, 11:30 AM EDT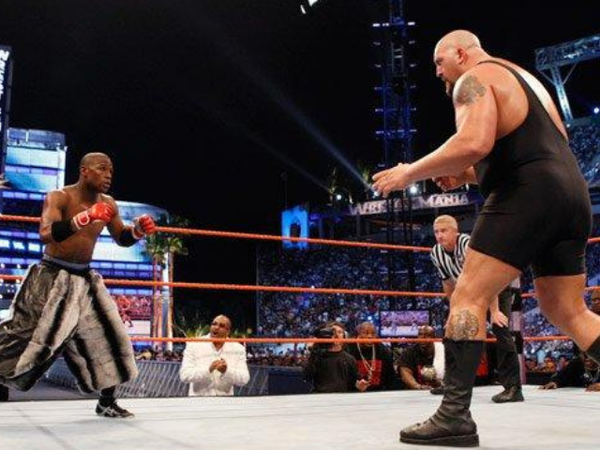 ---
---
Floyd Mayweather, as great as a boxer he is, did not fail to prove that he is rather good across all verticals in the combat sports world. Therefore, his brief run at WWE was all he needed to showcase his squared-circle skills.
ADVERTISEMENT
Article continues below this ad
Back in 2008, Floyd Mayweather started making appearances in WWE, which would ultimately lead him to WrestleMania 24.
Mayweather had defeated Ricky Hatton in 2007, following which he took a break from boxing. This was when he was bound together with WWE, with a giant as his rival, The Big Show.
ADVERTISEMENT
Article continues below this ad
Now, let's remember that during this time, The Big Show was a heel, so he wouldn't shy away from crushing Mayweather.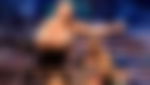 To build the story, Big Show and Mayweather first clashed at No Way Out in February 2008. However, Big Show knew it would take something rather huge to get the audience to engage with their feud. Hence, the giant told Mayweather to take a brutal action against him, and it worked!
The suggestion which led to a broken nose
Show suggested the boxer break his nose and run away before he comes back to his senses. The only reason everybody agreed on this plan is because Mayweather is a trained professional who knew how to execute this without brutally harming Show.
In fact, the former Superstar revealed he had full faith in the boxer for this stunt.
"I'd spent a whole year messing around the ring boxing, so I knew he knew how to break my nose without shoving it through the back of my head. It was a left hook, it was awesome.
"There's a way he could have broken my nose that would have sprayed it all over my face, I mean, I can do that. I can hit someone in the nose and spread it all over their face – Floyd did it and it was fine." H/t Sportbible.
A scene like this captivated the audience. The WWE Universe realized Show was angry, and something huge would happen soon. Well, it did. WWE booked Big Show vs. Floyd Mayweather for WrestleMania 24.
Floyd Mayweather vs. Big Show was historic
Everyone expected Big Show to dominate Mayweather because of the size difference. However, there was trickery involved from the boxer's end which led to the defeat of the giant.
While Show tried to bully Mayweather physically, the boxer had help on the way. His sidekicks tried to help him escape when Show stomped on his hands, but failed.
The Big Show started taking them down one by one. Unfortunately, he failed to realize this would give Mayweather the time advantage he needed to recover.
ADVERTISEMENT
Article continues below this ad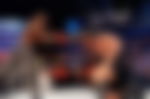 Floyd Mayweather and co. involved a chair and brass knuckles, which helped the boxer knock out the pro-wrestler and secure the victory.
While this wasn't a heavily affecting match, the audience appreciated the boxer vs. wrestler angle. Not only is the match considered being one of the best celebrity matches in the history of WWE but also speaks highly of both athletes' passion for providing entertaining performances for the audience.
ADVERTISEMENT
Article continues below this ad