Everything You Need to Know About John Cena's Alter Ego, Juan Cena
Published 05/10/2021, 9:00 AM EDT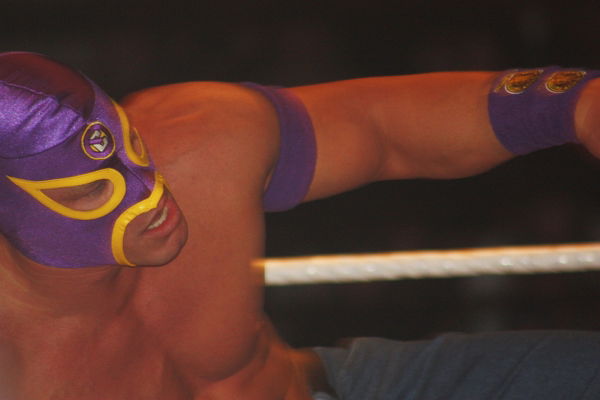 ---
---
In 2010, WWE fired John Cena after he cost Wade Barrett the WWE Championship at Survivor Series. Despite the loss and firing, he continued to wrestle for WWE under a different ring name. John Cena was out, but Juan Cena was in.
ADVERTISEMENT
Article continues below this ad
John Cena wrestled under a mask in 2010
ADVERTISEMENT
Article continues below this ad
In the summer of 2010, John Cena and the Nexus had a rivalry that breached kayfabe. The upstarts from NXT destroyed Cena and the WWE ring on their debut, but Cena buried them at SummerSlam.
However, the feud continued with Cena losing to Barrett at Hell in a Cell and joining the Nexus.
With Cena in Barrett's pocket, the latter thought he'd get him to do his bidding. At Survivor Series, Cena officiated a match between Barrett and then WWE Champion Randy Orton.
The match had a unique stipulation; if Barrett lost, Cena would lose his job. Orton hit Barrett with an RKO, and Cena reluctantly counted the pinfall.
Although the firing was part of kayfabe and wasn't real, Cena stayed away from live television. However, he continued to wrestle under an uncommon name.
After his firing, Cena debuted a new character at a live event in Salisbury, Maryland. John Cena was out and in came Juan Cena.
The masked Cena faced Wade Barrett and The Miz in a WWE Championship match. Unfortunately, Cena couldn't win the title and the Miz retained it. However, Cena hit AA's on both Miz and Barrett after the match. A video of the match is available on YouTube.
How many matches did he wrestle under the name Juan Cena?
According to Tap Out Corner, Juan Cena wasn't a one-show appearance. In fact, he appeared throughout the period WWE fired him. Although he only appeared at live events, fans knew about the masked phenomenon.
Juan Cena appeared at live events on the 4th and 5th of December. On both shows, Cena wrestled Kane for the World Heavyweight Championship, but both matches ended in disqualification after the Nexus attacked him.
ADVERTISEMENT
Article continues below this ad
After the attack, they unmasked 'Juan' to reveal John, who then destroyed them.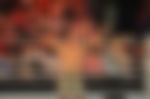 WWE reinstated Cena at TLC on December 19 after he beat Barrett in a chairs match. However, he made one last appearance as Juan on December 13th in Biloxi, Mississippi.
ADVERTISEMENT
Article continues below this ad
He again faced The Miz and Wade Barrett in a WWE Championship triple threat match and even sported a trajes de luces costume, a traditional outfit.