Everything You Need to Know About nWo
Published 07/12/2021, 10:28 PM EDT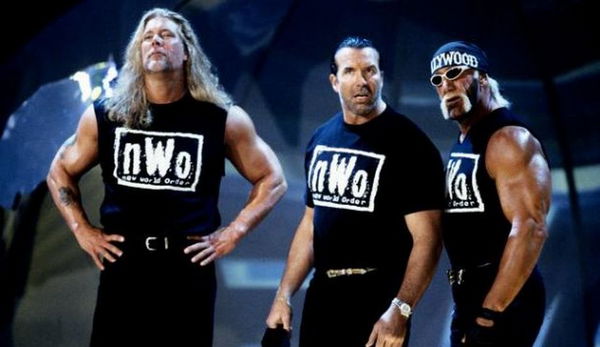 ---
---
In 2021, WWE fans across the globe are used to constant twists and turns on a weekly basis. Same was the case back in the late 90s. Audiences in America were attending wrestling games at an all-time high. The reputation of the sport was growing and it wasn't easy to satisfy the increasing demands of their ever-growing fanbase.
ADVERTISEMENT
Article continues below this ad
WCW and WWF were also at loggerheads. They worked out a deal wherein WCW was brought over by WWF and the associations merged. It was at this point that the whole idea of nWo (New World Order) began to take shape in the minds of WCW Executive Vice President Eric Bischoff, Scott Hall and Kevin Nash.
Not many might be aware but Bischoff devised the whole nWo stable while in Japan. He derived it from a storyline while attending the New Japan Pro-Wrestling Battle Formation show at the Tokyo Dome on April 29, 1996.
ADVERTISEMENT
Article continues below this ad
The titular event was an NJPW vs. UWFi match for the IWGP Heavyweight Championship. NJ's Shinya Hashimoto defeated UWFi's Nobuhiko Takada to lift the title, but Bischoff found a nice angle to play with.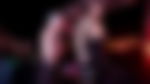 The rise and fall of the nWo – A brief history
WCW Chief Eric Bischoff wanted to introduce an invasion-type angle wherein the organization was being attacked by a foreign/third-party group. To execute this project, he turned towards WWF stars Kevin Nash and Scott Hall. The pair wrestled their final game for the association on May 19, 1996, before switching sides and signing for the WCW.
So, Hall and Nash were the founding members of this breakaway group. But things blew to a whole new level when legendary wrestler, Hulk Hogan, revealed himself as part of the trio to start the New World Order (nWo) movement.
Here are some of the highlights of the nWo era in the WWE universe, courtesy of Hulk Hogan and Co.
ADVERTISEMENT
Article continues below this ad
Over the next years, the nWo angle proved to be a major hit with North American fans. In fact, this was the storyline that helped WCW compete with WWF between 1997-2001. The success of this stable fueled the formation of multiple similar factions within the WCW including the bWo, lWo and the jWo.
A host of wrestlers associated with the nWo before its dissolution in 2021. Two years ago, WWE announced that the nWo would be inducted into the 2020 Hall of Fame. Founding members (Hogan, Hall, Nash, as well as 6th member Sean Waltman) were all inducted into the HOF.
ADVERTISEMENT
Article continues below this ad