Everything You Need To Know About The Romantic Relationship Between Triple H and Chyna
Published 12/17/2020, 6:30 AM EST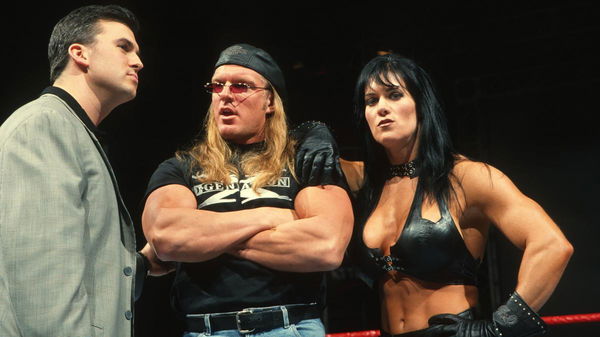 ---
---
Triple H and Stephanie McMahon are a true power couple. They have been together for more than a decade and dominated WWE both inside and outside the ring.
ADVERTISEMENT
Article continues below this ad
It may seem like they have been together forever, but that is not the case. Triple H had a girlfriend, that too none other than the 'ninth wonder of the world,' Chyna.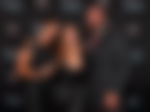 The duo met at Killer Kowalski's school in Massachusetts in the early '90s. The two began dating in 1996. A year later, Chyna made her WWE (then WWF) debut as Triple H and Shawn Michaels' bodyguard in DX.
ADVERTISEMENT
Article continues below this ad
It is rumored that Triple H and Michaels convinced Vince McMahon to hire Chyna as a bodyguard. Back then, WWE only hired meek and docile women as valets, and none had the physique like Chyna. However, Triple H and she decided to keep their relationship a secret.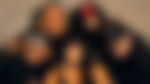 In her autobiography 'If They Only Knew,' Chyna explained why they kept it a secret. It was because she didn't want the other wrestlers thinking she was using him to further her career.
However, the couple lived together for more than three years and maintained a healthy lifestyle. But, there was some trouble in paradise. As reported in "The Great Fall of Chyna, "Friends say Levesque wanted children; Laurer did not." So this added some trouble to their relationship.
Stephanie McMahon and Triple H started their relationship while Chyna was there
Due to a storyline, Stephanie McMahon and Triple H got involved in an on-screen romance. However, it was more than on-screen. Chyna's former manager Anthony Anzaldo said in an interview, "They were engaged, Triple H and Chyna. He never gave her a ring, but Triple H gave Stephanie a ring. But it was all part of the storyline, but it was real life. So that's when Chyna started to go, 'is this real?' And he's like, 'Why are you saying that? Don't accuse me."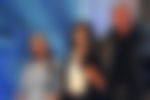 ADVERTISEMENT
Article continues below this ad
However, Chyna found a love letter from McMahon in his briefcase, and she left with everything. Chyna's sister Kathy Hamilton revealed, "They wouldn't have lasted whether Stephanie came into the picture or not. I have no animosity toward Paul. He was very good to Joanie. He cared about her deeply, but she just had too many issues. Still, I really do think Paul was the only man she ever truly loved. She was devastated."
Right after she left him, she left the company as well. She demanded $1 million, which Vince was not ready for. Hamilton revealed that Chyna regretted leaving WWE as "The WWE was the only place where she was ever accepted."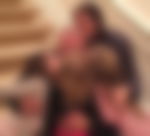 ADVERTISEMENT
Article continues below this ad
Triple H and Stephanie got married in 2003 and have three daughters. On the other hand, Chyna had a series of abusive and toxic relationships and died from an overdose in 2016. 'The Game' and 'The Ninth Wonder of the World' barely spoke after their fallout.