Everything You Need to Know about WWE's Power Couple Daniel Bryan-Brie Bella
Published 05/02/2021, 7:30 AM EDT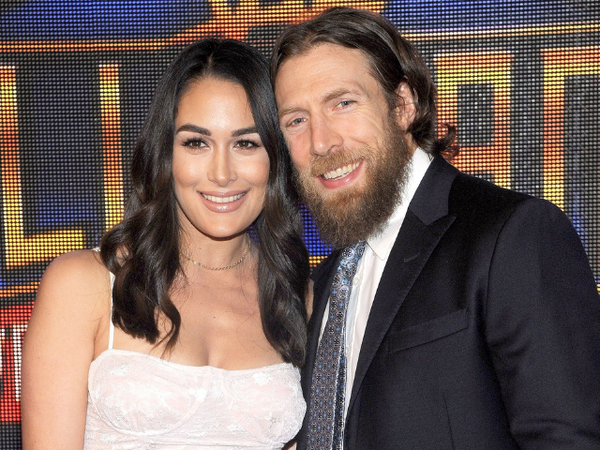 ---
---
WWE doesn't use the romantic angle often, but when it does, it can often lead to real-life implications. This is the story of Daniel Bryan and Brie Bella, and how their in-ring romance led to a lifetime of happiness.
ADVERTISEMENT
Article continues below this ad
In 2010, the company put Brie Bella and Daniel Bryan in a storyline. When Bryan won on an episode of Monday Night Raw, Bella was there to celebrate with him.
The objective was to make the WWE Universe see them as a couple. Little did they know that this would certainly be the case!
ADVERTISEMENT
Article continues below this ad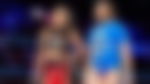 During an interview in 2013, the leader of the Yes Movement revealed how the pair exactly started dating.
"It actually started as a story line and then we really hit it off. Actually, it was shortly before our story line ended we kind of started dating each other. We kind of started off real slow, but now we've been together for two and half years.
"The WWE has a show on the E! Network called Total Divas, it's a reality show, and Brie and her sister are on that. I'm on it a little bit and I never thought I'd be on a reality show and here I am, just mugging for the camera."
Bryan and Bella got married in 2014. Several WWE Superstars attended the wedding, and Brie Bella's twin, Nikki Bella, was the maid of honor.
WWE showed Daniel Bryan cheating on Brie Bella
Soon after their marriage, WWE put the couple in a storyline where Bryan was portrayed as a husband who cheated on his wife. Stephanie McMahon made this claim during the buildup to her match against Brie Bella for SummerSlam. However, Daniel Bryan did not find that element amusing.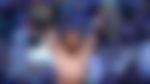 "Yeah, to me, it's groan-worthy. I don't think it added anything to the story. It was just like, "Ugh!" But, you know, they do what they do, and you just gotta roll with the punches. It's funny, because I feel like sometimes you just have to overcome these things more so than anything else.
"Like, Brie and Stephanie have to overcome that flaw. To me, that was a flaw in the story. The story was so good, and then here's this flaw in it. But it's whatever. It doesn't hurt my feelings or anything, you know? It's entertainment. It's not real, so okay." H/t IGN.
Now, this storyline did not put a strain on their real-life relationship.
In 2017, the couple welcomed their first child, their daughter, Birdie Joe Danielson. The couple welcomed this second child, their son, Buddy Dessert Danielson, in 2020.
Related: Nikki and Brie Bella Introduce Their New Born Children to the WWE Universe
ADVERTISEMENT
Article continues below this ad
Daniel Bryan and Brie Bella celebrated their seventh-year anniversary in 2021.
ADVERTISEMENT
Article continues below this ad