Ex-CNBC Journalist Recalls How WWE Laid Down Allegations on Him For Vince McMahon's 'Staged and Fake Murder' on National Television: "Classic Vince and WWE Style"
Published 03/11/2023, 12:53 PM EST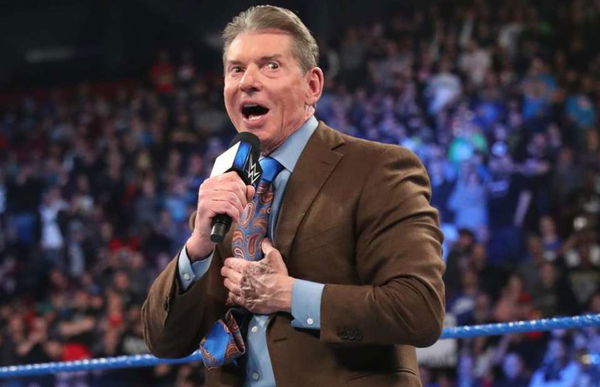 WWE is a major corporate entity in the wrestling business and Vince McMahon has brought the company to the top under his leadership. He has created several storylines that have included stars outside of WWE. But once WWE accused an ex-CNBC sports reporter of Mr. McMahon's staged on-screen death.
ADVERTISEMENT
Article continues below this ad
ADVERTISEMENT
Article continues below this ad
The Action Network's sports business analyst, Darren Rovell, recently shared his encounter with WWE. The company called him one of the 'suspects' of Mr. McMahon's staged demise storyline that happened nearly 16 years ago.
Darren Rovell recalls being a suspect over a Vince McMahon storyline
Recently, Rovell appeared in Eric Bischoff's Strictly Business podcast. The WCW official asked him about WWE once suspecting him of the "assassination" of the Mr. McMahon character. The sports analyst quickly recalled the storyline when McMahon's limo explodes segment. 
When this storyline happened, Rovell was in CNBC. He talked about the WWE prospectus at the time, which stated, "The number one material risk in being an investor of what could follow is of Vince McMahon is no longer with the WWE." 
At the time, everyone was talking about "whether he has lived or died." He added, "I swear I wasn't trying to be an a-hole here but from the standpoint of someone covering the business of sports, there might have been people who might not understand the distinction between Mr. McMahon and Vince McMahon, the character and the executive."
Hence, he asked the SEC whether McMahon can do this, i.e. faking his demise being the boss of the company. Surprisingly, SEC quickly reverted to him, saying WWE had issued a statement, and it shocked Rovell.
During this storyline, Rovell had questioned WWE whether they were irresponsible in staging Mr. McMahon's kayfabe death in an article that detailed WWE's response to his query. The 44-year-old thought SEC will stop this story saying, "Mr. McMahon and Vince McMahon are two different people" However, the outcome was different. Many wrestling fans know that Mr. McMahon is an evil boss on-screen character played by Vince McMahon but perhaps there would've been people not aware of this fact.
Rovell said, "And, of course in classic Vince and WWE style they said we're looking into a murder suspect. We don't know if he is dead or not and the number one suspect is CNBC sports reporter Darren Rovell. They actually issued the release (with the) WWE logo and everything. I read it and I was like this is so good that they twisted it like that and then they moved on."
He was clearly not expecting this revert from WWE. He further discussed McMahon's departure and return to WWE last year. Also, he called WWE's recent sale rumors a storyline.
ADVERTISEMENT
Article continues below this ad
Mick Foley wasn't happy about this angle
In one of the episodes of Foley is Pod, WWE legend Mick Foley shared he wasn't a fan of this segment. The reason was that he was working with "injured service members" and "kids who were facing challenges"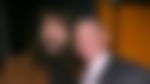 ADVERTISEMENT
Article continues below this ad
There were other reasons too why Foley didn't like McMahon faking his death. However, the storyline ended due to Chris Benoit's tragedy and McMahon was back on TV.
Watch this story: Every WWE Superstar Who Attacked Vince McMahon
Edited By: Sherjeel Malik