Famous YouTubers Go Crazy Over Seeing Dwayne 'The Rock' Johnson in First Look of DC's Adam Black
Published 10/18/2021, 1:53 AM EDT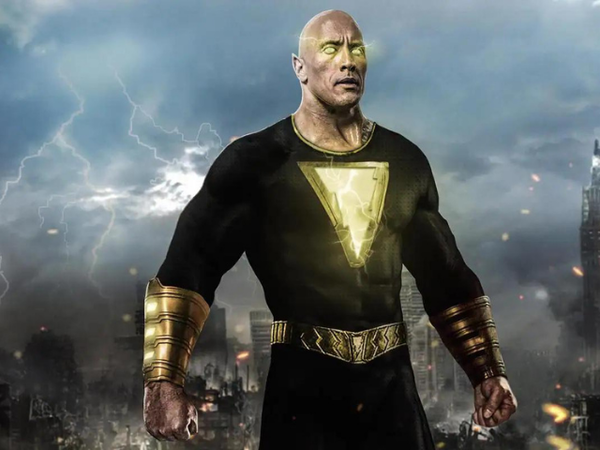 ---
---
YouTubers have released their reactions to the exclusive first look of Black Adam revealed during DC Fandome. Dwayne Johnson aka The Rock has gotten the fans jumping to the edge of their seats with his upcoming new DC Superhero movie. It's crazy!
ADVERTISEMENT
Article continues below this ad
Several YouTubers and DC fans uploaded their reactions to the first exclusive Black Adam look. All of them agree upon one thing – The movie will be an absolute hit and Dwayne Johnson does justice to the role.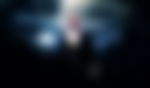 ADVERTISEMENT
Article continues below this ad
Black Adam is due for release sometime in July 2022. It's possible the movie won't be released across the globe at the same time. As of now, there's no confirmed news about that.
This is the first time Johnson will be working a Superhero role. Prior to this, he has worked in a plethora of roles but never a superhero from the DC Universe. However, this is not his only superhero role. Dwayne Johnson has already signed to be the voice for Superman's pet dog, Krypto, in another upcoming DC movie.
Watch This Story – Roman Reigns To Sasha Banks: WWE Superstars' Entrances Captured With 8K Technology
Dwayne Johnson could return to WWE soon
The Rock is the only name on the megastars list that is yet to come back. John Cena and Brock Lesnar have already returned to the company.
However, it's slightly more complicated for The Great One than it was for The Invisible Man and The Beast. Rock's schedules are extremely packed. He doesn't have the capacity to put the schedules on hold and come to WWE the way John Cena could.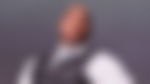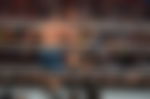 Therefore, for him to come back, he will need to work out a schedule that allows him to work in Hollywood and in WWE at the same time.
ADVERTISEMENT
Article continues below this ad
Unfortunately, The Rock believes if Vince McMahon brings him back, it won't be for just one WrestleMania. The Big Man will want to bring back Dwayne Johnson for at least two WrestleManias where he wins one, comes back and then loses or vice versa.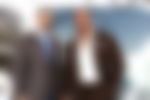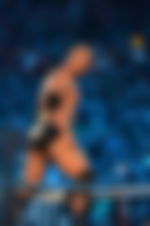 ADVERTISEMENT
Article continues below this ad
Given the complications, it will be awhile before the WWE Universe can witness The Rock in action in the ring. However, the DC Universe has already felt the magic of Dwayne Johnson, and for now that will have to do.