Fans Cosplay as The Undertaker and Alexa Bliss to Embrace The True Essence of Halloween
Published 11/01/2021, 2:30 AM EDT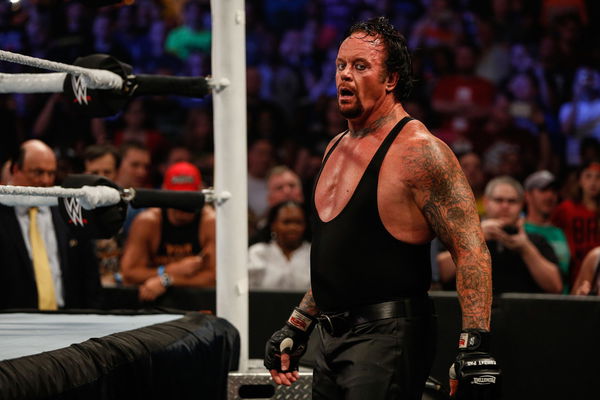 ---
---
If there is one WWE Legend whose character is perfect to dress up like for Halloween, it's The Undertaker. Every year without fail fans from across the globe dress up like The Deadman.
ADVERTISEMENT
Article continues below this ad
Therefore, staying true to the tradition, several fans dressed up like The Deadman for Halloween, and shared the photographs on social media.
Now, dressing up like Taker isn't the problem. It's quite simple considering it needs to be an all black ensemble with a long overcoat. But, it's capturing the essence of The Phenom which becomes slightly difficult.
ADVERTISEMENT
Article continues below this ad
Some fans upload photographs, staying stern to replicate Taker as closely as possible.
On the other hand, some fans not only dress up like The Deadman, but also have another dressed up like Paul Bearer to complete the look.
It's amazing how one WWE character became popular enough for the WWE Universe to use it every Halloween.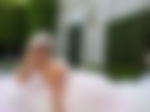 The Undertaker worked with Netflix for a Halloween themed interactive special
Considering WWE's every content is with Peacock, Netflix and Taker brought something truly unique to the WWE Universe.
The interactive special features The Undertaker and The New Day wherein the latter need to find their way through The Phenom's spooky mansion.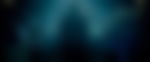 The haunted mansion is set up with traps. And, The New Day need to Escape The Undertaker before he gets the best of them. It was released during the Halloween season. Netflix truly captured the mood of the holiday.
Watch This Story: Brock Lesnar Gets Fined, Charlotte Flair Gets a New Challenger, Sasha Banks Gets Ambushed
Fans dressed up like Alexa Bliss as well
While The Undertaker is a popular option for Halloween costumes, The Twisted Goddess of WWE is a rising popular option.
Alexa Bliss has been conducting herself extremely well on WWE, and has managed to successfully add the spooky factor to her character.
ADVERTISEMENT
Article continues below this ad
ADVERTISEMENT
Article continues below this ad
In fact, WWE adding Lilly Doll to her character was one of the best things for the company and for Bliss considering it became a best seller on the WWE Shop.
Keeping Bliss aside, many dress up like other Superstars such as John Cena, The Rock, Stone Cold Steve Austin, and some other popular names, especially from The Attitude Era.