Fans Disappointed with WWE after Raw Debutant Piper Niven Gets a Bizarre Ring Name
Published 06/21/2021, 10:10 PM EDT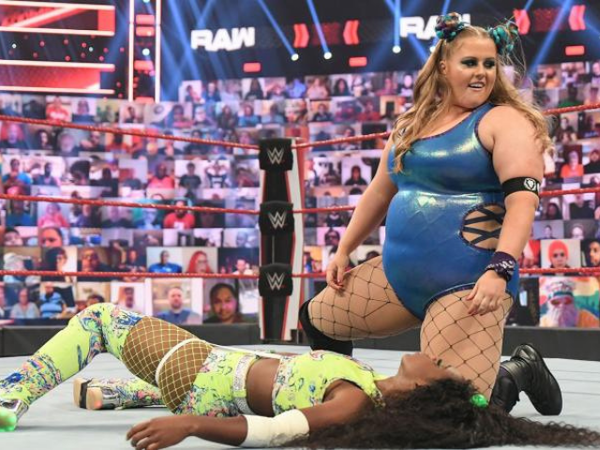 ---
---
WWE Universe may not always like the name the company comes up with for a Superstar. Recently, this is the case for former NXT UK Superstar Piper Niven.
ADVERTISEMENT
Article continues below this ad
WWE assigned Piper Niven a new character and name now that she is working under WWE Raw. However, most of the WWE Universe has spoken against it. While some have simply rejected the name, others have claimed she already has one, and it shouldn't be changed.
ADVERTISEMENT
Article continues below this ad
HER NAME IS PIPER NIVEN

— Kimi Martinez 🏎️🏁 (@KimiMtz17) June 22, 2021
No, her name is PIPER NIVEN.

— kelsey (@kelseywrestling) June 22, 2021
Even "Doudrop" doesn't like her name. Lol

— Tyler (@viewsfrom_TC24) June 22, 2021
Why? Just use her name.

— The Undesirable. (@SpareSkull) June 22, 2021
The company could have stuck to Piper Niven for her considering she has worked hard to establish that name during her time at NXT UK.
Previously, some of the WWE fans had body shamed Niven when she first appeared on Monday Night Raw. Several superstars reacted to the situation and called out the fans for it.
Some Superstars made it personal and claimed that among everyone who was body shaming Niven, none of them could match up to her strength.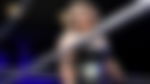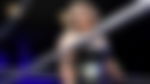 Piper Niven is working with Eva Marie on WWE Raw
When Eva Marie finally returned on Monday Night Raw, she had Niven with her. Marie was supposed to wrestle Naomi, but the former NXT UK Superstar fought on her behalf.
Niven put down Naomi, but instead of being able to take credit, Marie stepped in and took all the credit for herself. It raised questions about the type of partner Niven and Marie might have.
Later it was worked out that WWE has probably paired Piper Niven and Eva Marie up so Niven can wrestle, and Marie can get the credit of it. The idea is to keep Marie out of the ring for sometime.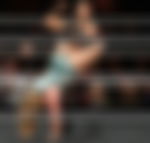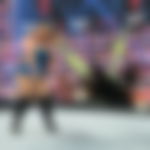 ADVERTISEMENT
Article continues below this ad
While this may work for a while, it was concluded that sooner or later Niven will turn on Eva Marie and WWE will book a feud between them. At that point, Marie will need to get in the ring with her to at least try to establish her dominance.
The above her theories and currently, it's unknown exactly how the company plans to proceed with Niven and Marie. Nevertheless, for now, the duo is sticking together, where Niven fights but Marie walks away with all the credit.
Do you think Piper Niven should turn on Eva Marie in the future? Let us know in the comments below.
ADVERTISEMENT
Article continues below this ad