Fans Mock Karrion Kross for Wearing New Gear With Suspenders on WWE Raw
Published 08/24/2021, 8:00 AM EDT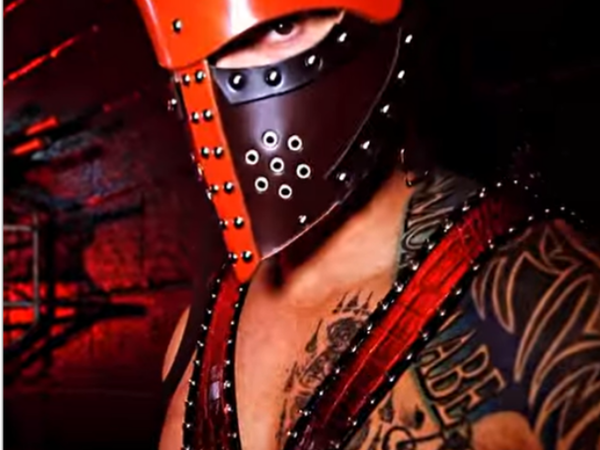 ---
---
WWE Raw Superstar Karrion Kross appeared on Raw: August 23rd, 2021 to take on Ricochet. However, it's not the match that had fans talking about him, but his new in-ring gear.
ADVERTISEMENT
Article continues below this ad
The former NXT Champion was seen showcasing a leather strap gear coupled with a mask, making it oddly similar to Lord Humongous from Continental Wrestling Association in 1984. WWE went with red and black, probably to keep in touch with Raw's signature colour.
However, it may not have been the best choice for in-ring gear because the WWE fans have resorted to mocking it rather than appreciating it.
ADVERTISEMENT
Article continues below this ad
The WWE Universe reacts to the new gear
While some fans have accepted that this is a process, and Kross will rise to the top on WWE Raw, others are convinced that a gear is a crucial part of the character, and WWE has ruined Kross.
It takes away from Kross. He's supposed to be intimidating period. This would be alright for a WM one off but to have him do this on Raw…. What's the point?

— Paul Imagin (@DJImagin) August 24, 2021
Why TF do WWE ruin everyone's character?! TF is that helmet?!

— #TeamCena👋 (@King_CurtP) August 24, 2021
This what happens when you were built up so well in NXT. Then boom main roster ready to make you into a fool. 😂 Lol this is exactly why no one wants someone as special as Adam Cole to join the main roster.

— Mr J (@jcool747) August 24, 2021
What the hell has Vince done

— Jordan🏴󠁧󠁢󠁳󠁣󠁴󠁿  (@OneScottishGuy) August 24, 2021
Why does Vince hate this mutha so much?? 😂 First they take away Scarlett, then they strip him of his NXT cool, now this weird makeover?? Maybe it's because he came from the indies, maybe it's because he was trained by Disco Inferno, but something's pissed someone off 😂

— 𝗧𝗛𝗘 𝗩𝗜𝗘𝗪𝗘𝗥 (@drunkeneyes69) August 24, 2021
People really freaking out over an entrance attire lol omg people really do have to find something to complain about all the time

— Cameron MacBride (@cmacbride13) August 24, 2021
listen guys he's gonna be a star trust the process 🤞🤞

— IBeast (@x_Beast17_x) August 24, 2021
It's unknown if this will be Karrion Kross' new attire for the long-term. However, it's unlikely that the company will change his gear all over again!
Watch This Story: Brock Lesnar, Becky Lynch Return, And More Grand Moments From SummerSlam 2021
Karrion Kross lost the NXT Championship at TakeOver 36
When Kross first arrived on WWE Raw, he was still the WWE NXT Champion. Therefore, it was known he would drop the title to someone on NXT before working on a proper feud on Raw.
ADVERTISEMENT
Article continues below this ad
The company built a storyline between Kross, Samoa Joe, and General Manager William Regal. It showed Kross going out of control and Joe confronting William Regal about the same. However, Regal told Joe he would take care of it. Unfortunately for Regal, the former champion had a mind of his own, and attacked Regal instead of listening to him.
They cut an entire segment where Samoa Joe was waiting for Karrion Kross to arrive at NXT, but when he arrived, he did not come to the arena. Instead, he left after attacking William Regal, claiming he will do what he wants, when he wants!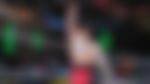 ADVERTISEMENT
Article continues below this ad
This infuriated Samoa Joe, and he stepped down as an authority on NXT to rejoin the brand as a superstar. Following this, he challenged Karrion Kross for the title at NXT TakeOver 36.