Fans Pick Sides as WWE Rekindles Historic Rivalry Between John Cena and Randy Orton
Published 06/17/2022, 3:26 AM EDT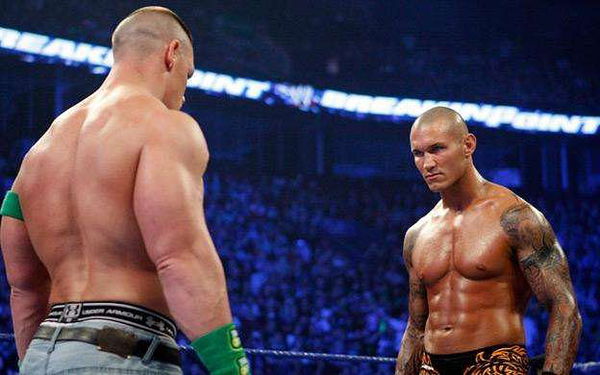 John Cena and Randy Orton have one of the fiercest rivalries in all of WWE. Fighting for the WWE and World Heavyweight championships, the two have had tremendous matches. And more than anything, the WWE Universe would love to get one last feud just for the sake of nostalgia.Cena
ADVERTISEMENT
Article continues below this ad
But seeing as John Cena is off to Hollywood, and Orton is currently out with an injury, a long feud seems impossible. However, WWE cryptically tweeted a photo, sending the fans on a nostalgia trip.
ADVERTISEMENT
Article continues below this ad
WWE sparking a debate on John Cena vs Randy Orton
Just a few days ago, WWE tweeted this on Twitter. With a picture of Randy Orton on the left and John Cena on the right, WWE asked the fans, "Who will finish their career with the most World titles?".
'The Champ' has a total of 16 world title reigns, and this has been used in many storylines before; most notably in his match against Seth Rollins at SummerSlam.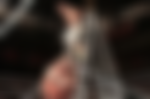 Meanwhile, 'The Viper' has 14 world title reigns, tied alongside Triple H. Orton's last reign came at the hands of Drew McIntyre during the Thunderdome era of WWE.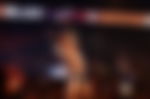 All in all, both Cena and Orton are some of the most decorated wrestlers of all time. And now it is upon the fans to decide who they want with the most world titles.
Fans taking sides between two WWE legends
After the WWE released the tweet, a huge influx of replies from fans all around Twitter flooded in. Many sides with John Cena and many sides with Randy Orton, each giving reasons for their pick.
WATCH THIS STORY: Craziest Moments inside WWE Hell in a Cell
Here are some replies that caught our eye and explain the situation that WWE has pushed forward with just one tweet:
Randy cause he has shown no signs of retiring and cena is only a one off match now.

— Aaron (@AaronYankeesFan) June 14, 2022
There are many people who want Orton to win, like this fan who gives the reason that he shows no signs of retiring, as he is still working full time with WWE. Whereas, 'The Prototype' is only one more match away from retirement.
Many people also suggest that John Cena will want Orton to win it, seeing their backstage friendship and long-standing rivalry.
It gotta be Randy because of his longevity, consistency, and his in ring ability, which is on par with the likes of Cena, Edge to name a few. So between Cena and Randy, it has to be Randy fo me. He is indeed the greatest superstar of this generation or any other. He's gifted.

— PuntKick POV (@PuntKickPOV) June 14, 2022
This fan gives a lot of reasons, from longevity to consistency that Randy Orton has shown for over 2 decades on WWE TV. They also call him the greatest superstar and gifted from the beginning.
cena
i dont think randy aint getting another world title

— Roopal (@el_diablo_584) June 14, 2022
Some fans think it might be Cena as Orton's influence and star power have dimmed and WWE might not let 'THe Legend Killer' be involved in the main event picture.
I'd love it to be Randy but I recon it will be Cena

— i am god (@humansarescum) June 14, 2022
Some fans are hoping it to be Orton but like this fan, they think it is going to be Cena as he is a bigger draw for WWE.
Yo Cena wins the title, he leaves for a couple months with the title. It annoys Orton that the title is gone, how can a celebrity just come to our business and take our title. Build up the feud, go mainstream. Just imagine Orton rkoing Cena during a movie interview

— …M… (@DaCoolDude90) June 14, 2022
ADVERTISEMENT
Article continues below this ad
This fan has taken no side, but their fantasy booking is a really great storyline. Randy Orton RKOing Cena at a movie premiere, Cena returns from Hollywood to beat him, and Orton finally becomes WWE Champion.
Well @RandyOrton is injured right now and it isn't said if he's returning or not and @JohnCena hasn't been on @WWE tv since his title match with @WWERomanReigns and there's no telling when either of the two will get another title shot any time soon so there's no telling who will

— Big_Daddy (@sosa_don6) June 14, 2022
ADVERTISEMENT
Article continues below this ad
Further, another fan is neutral on their decision, saying that neither of them will be able to become a world champion anymore.
Tell us about your favorite Randy Orton vs John Cena matches in the comments below.