Fans Rally Behind Triple H's Frenemy for WWE Hall of Fame Induction Amid Unusual Circumstances: "Is It Fu**ing Time?"
Published 03/11/2023, 12:15 PM EST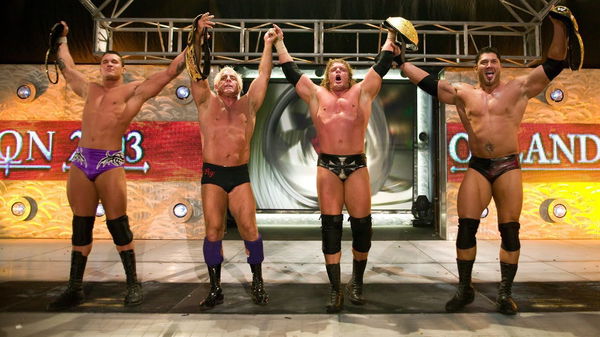 The WWE Hall of Fame is the grandest way that WWE celebrates its iconic wrestlers. But every year only some of the best wrestlers in the company, men and women, get inducted into it. This year, alongside the biggest WrestleMania in history, Triple H will make sure to make the Hall of Fame ceremony grand as well.
To make it grand, what better way than to induct someone who the fans wish? But what if Triple H has to invite one of his rivals from back in the day? What if the rival in question was also a bona fide Hollywood star as well? With the ceremony being in LA, this would be perfect for WrestleMania Hollywood. This legend is none other than the former World Champion, Batista.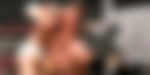 ADVERTISEMENT
Article continues below this ad
Not only was Batista a great wrestler in WWE, but he was also a great friend to Hunter backstage. Now that Batista has grown to superstardom, it'll be both beneficial for WWE to honor the action star as well to induct him into the Hall of Fame this year.
Fans rally behind the idea to induct Batista in WWE Hall of Fame
The WrestleVotes account tweeted out the plan that WWE has laid for the announcement of the 2023 Hall of Fame class.
But this led to fans filling the comments section with nothing but asking about the former World champion, Batista.
The plan as of Monday was to begin announcing this years Hall of Fame induction class today. The annual HOF ceremony is 3 weeks from tonight in Los Angeles following SmackDown.

— WrestleVotes (@WrestleVotes) March 10, 2023
WWE: The Rivals episode detailing the feud between Batista and Triple H is going to drop this week. So, it would make sense to announce his name then.
I'm guessing they are waiting until after the Rivals episode to announce Batista in the HOF

— Eagle729 (@Alc729) March 10, 2023
Keeping in light the tweet that he made last year, Batista is a frontrunner in being in the Hall of Fame this year.
Got a feeling we'll probably get the announcement that Batista is going in

— Tylar The Trademark (@TMShow2019) March 10, 2023
People are so sure that they don't even want to discuss it.
Any update on when Batista will be inducted?

— Brandon (@turkand3mumzz) March 10, 2023
Being inducted into the Hall of Fame in his hometown would be a cherry on top. But unfortunately this year it's going to be in Hollywood.
People will get agitated if Batista isn't announced any time soon.
Listing off the achievements in a single tweet is a significant argument for induction into the Hall of Fame.
It has to be Batista. Batista made his run on SD as world champion. WM is also in Hollyqood as well. I would not be shocked. Outside of Batista, who else? There's nobody else other than The Rock, but he's a busy guy. https://t.co/PfA3OWoGPw

— Mateo Kokic (@MateoKokic1) March 10, 2023
ADVERTISEMENT
Article continues below this ad
With Rey Mysterio being announced on this week's SmackDown, it isn't long before they announce the full class of the Hall of Fame inductees. We hope that Batista can finally get his due this year.
ADVERTISEMENT
Article continues below this ad
WATCH THIS STORY: 50 Years of The Rock: Dwayne Johnson's Greatest Achievements in WWE
Let us know what you think about Batista getting into the WWE Hall of Fame in the comments below.
Edited By: Sherjeel Malik