Fans React to the Hilarious Twitter Altercation Between Soulja Boy and WWE superstar Randy Orton
Published 03/03/2021, 11:36 AM EST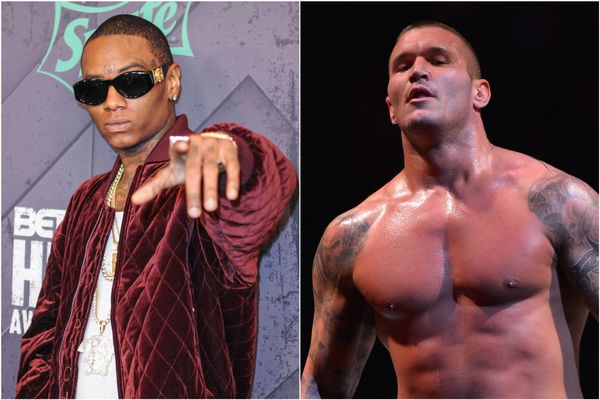 ---
---
The WWE Universe witnessed the most bizarre Twitter battle of all time. Fourteen-time WWE Champion Randy Orton and 2000s rap sensation Soulja Boy got into a spat after the rapper called WWE fake. The verbal spat divided fans into those backing Soulja Boy, and those backing the Viper. The rapper is getting a fair beating on social media.
ADVERTISEMENT
Article continues below this ad
Twitter roasts Soulja Boy after beef with Randy Orton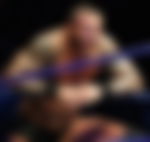 You have to be a special kind of stupid if you pick a fight with wrestlers from WWE, or their fans. Unfortunately, Soulja Boy has annoyed both sections of people. Soulja Boy took a rightful beating on Twitter after saying, 'rap game faker than WWE.'
ADVERTISEMENT
Article continues below this ad
The Viper has an incredible Twitter following, and Twitter users know him for his witty, blunt and absolutely hilarious tweets. Orton has taken the fight to the rapper, inviting him to come down to WWE and beef with him in the ring. He also hilariously claimed that Bad Bunny would beat the hell out of him, simply because he loves the business.
I don't think @souljaboy wants any part of @RandyOrton or any1 else from the WWE. Soulja Boy I think u have knocked on a door that u don't want opened. U're talking shit but I would LOVE to see u go 1 on 1 with Randy Orton please try to crank him, he'll give ur ass.

— Its_Ms_Em (@EmilyConville) March 2, 2021
The Fiend possessed Soulja Boy and thats why he's twitter feuding with Randy Orton.

Your favorite company could never.

— Kazama (Peroxywhy?gen Tour Manager) (@TheChrisKazama) March 2, 2021
I kinda want to see @RandyOrton give @souljaboy a power slam. vintage randy orton style, just one. then soulja wil cry and realise how tough it is to be a WWE superstar, and then i want Randy to give him a copple more so he can go and piss his pants.😌

— RickRoll (@rickieboy11) March 2, 2021
There aren't many backing the rapper who also went after the Viper once he responded to his original tweet. He claimed to bring the 'real' to wrestling, and that Orton was only upset because, 'he be spittin' facts'.
WWE superstars back the Viper in his battle
Randy Orton has RKO'd more than half a dozen women in WWE, set a man on fire, kissed the COO's wife, punted his boss, and tried killing the Undertaker on multiple occasions. However, it only takes one response to a tweet for everyone to remember how great Randy Orton is.
If all these rapper versus wrestler beefs are a clever ploy to bring back a "Def Jam: Fight for NY" style game, I'm all in.

— Ettore "Big E" Ewen (@WWEBigE) March 2, 2021
Randy Orton is a very solid Twitter follow.

— Renee Paquette (@ReneePaquette) March 2, 2021
ADVERTISEMENT
Article continues below this ad
WWE superstars got behind the Viper in his battle with the rapper. This isn't surprising, given Orton is someone who will protect the sanctity of wrestling till the day he dies. From Alexa Bliss to Nia Jax and even Renee Paquette, many stars backed the Viper. It was quite cool to see Alexa Bliss support Randy Orton, especially with their current storyline.
ADVERTISEMENT
Article continues below this ad
This battle has once again restored Orton's place as WWE's most popular superstar. If the RKO has kept him relevant, Twitter feuds like these are another reason Orton is one of the funniest and most outspoken wrestler on the planet. Orton's feud with the Fiend and Alexa Bliss continues, but the Randy Orton vs Soulja Boy beef should also be settled in the ring.