Fans Shocked as Rare Hulk Hogan Photo Goes Viral Where His 24-inch Biceps Look Like Sticks Next to 7'6″ WWE Giant: 'Looks Bigger Than Andre'
Published 09/01/2022, 9:30 AM EDT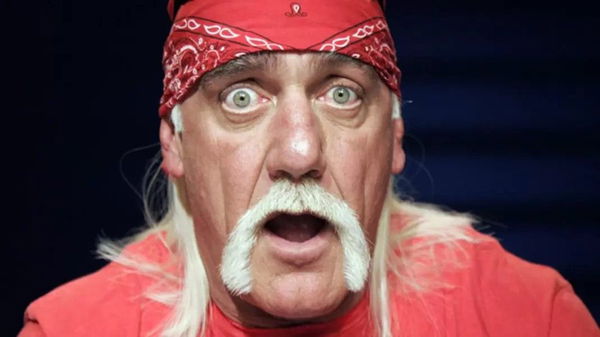 There was a reason behind Hulk Hogan becoming the biggest wrestler in the early days of WWE. That reason was simple and to the point, Hogan looked big and strong and he was preaching American values to the public. But what if the 24-inch Pythons and the American hero look were taken from the leader of Hulkamania? Would his fans still cheer for the Georgia native?
It is no overestimation that fans are the ones who keep an entertainment company running, the same is true for WWE. When McMahon wanted to change the tradition of territorial wrestling, he put Hogan as his poster child. This led to a massive influx of fans tuning in every Monday for the new edition of Raw and SmackDown and so on.
ADVERTISEMENT
Article continues below this ad
Hulk Hogan posts a picture with Giant Gonzalez where the giant clearly dwarfs him
In a Twitter post, Hogan posted a photo of him, Giant Gonzalez, and Ben Alfonso. In the photo, the 6'5 muscle hunk, Hogan, looks like an ant compared to the 7'6 giant that was Gonzalez. The comparison doesn't stop there either, not only does Hogan look small, but so do his 24-inch Pythons.
These 24-inch Pythons were one of the most defining features of Hogan's American hero and nWo leader characters. His arms put him on a bar above the other superstars working at that time. This set a standard in Vince McMahon's mind about what type of wrestler could be the new major guy for WWE. Wrestlers who would carry the company after Hogan were all buff dudes.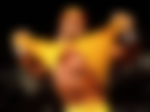 From Ultimate Warrior to Lex Luger, even today, Brock Lesnar, Roman Reigns, and Drew McIntyre. And Giant Gonzalez just made the Hulkster look like nothing but a normal person. Fans had a lot to say about this as well.
Bigger than Andre? It looks like it!

— P1-Clayton (@Clayzor85) July 17, 2018
Andre the Giant might be the physically biggest wrestler that Hogan has faced, but even he doesn't compare to the Giant Gonzalez.
Gonzalez went by the name of El Gigante before his move to WWE and that is the perfect name because of how small Hogan looks beside him.
ADVERTISEMENT
Article continues below this ad
Did you slam him, brother?

— nL Big Dog Jericho 🐶 (@BigJerichool222) July 17, 2018
The biggest slam heard around the world was when Hogan slammed Andre. So definitely it makes you think if he slammed Gonzalez as well.
ADVERTISEMENT
Article continues below this ad
WATCH THIS STORY: Wrestlers With the Shortest WWE Championship Reigns
What do you think about the comparison between Hulk Hogan and Giant Gonzalez? Tell us about it in the comments below.