Fans Slam WWE for 'Zombie Invasion' at WrestleMania Backlash
Published 05/16/2021, 11:37 PM EDT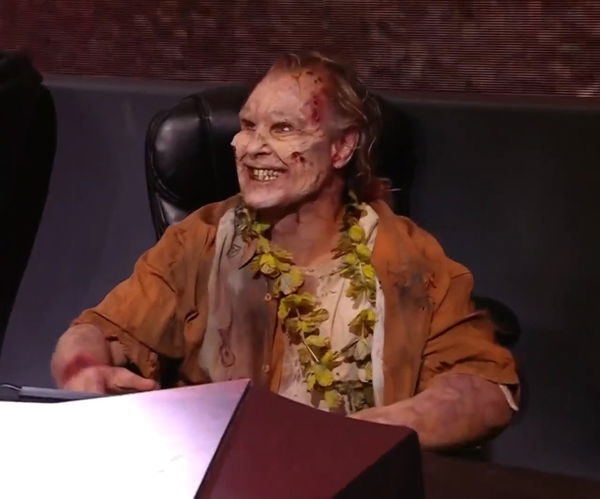 ---
---
WrestleMania Backlash is finally over! The card had only six matches announced, and every match delivered except one. The Lumberjack match between The Miz and Damian Priest had zombie Lumberjacks! Fans across the globe scratched their heads at the sight, including us.
ADVERTISEMENT
Article continues below this ad
Apparently, this zombie bit was done to promote Netflix's upcoming movie, Army of the Dead. The film also features former WWE Superstar Batista. However, no matter if it was a brand partnership or not, no one like the zombie lumberjacks on TV. Don't believe us? See what the wrestling world had to say!
ADVERTISEMENT
Article continues below this ad
Fans lash out at WWE after Zombies appear as Lumberjacks!
Like we said before, everyone scratched their heads at what they saw. No one really expected zombies or monsters of any kind to be actual lumberjacks! Although it was a brand partnership, WWE and Netflix could've definitely found another way to promote the film.
Some wrestling fans quickly pointed out how WWE officials said the AEW Blood and Guts match set the business back three decades, and yet, they brought something as weird and senseless as zombies on their programming.
Another Twitter user joked how the Zombie lumberjacks were treated as genuine threats, unlike the failed-faction Retribution. All we can say here is likewise friend, likewise!
I mean, it's a stupid embarrassment to have zombies as lumberjacks on a PPV match, but at least it's part of a dumb feud nobody cares about. #WWEBacklash

— The Spoiler (@unmaskedspoiler) May 17, 2021
ADVERTISEMENT
Article continues below this ad
It's ironic how The Miz went on from being WWE Champion a couple of months ago, to a man being eaten alive by Zombies. Yes, zombies ate the 'A-Lister' after Damian Priest defeated him. Sounds cringy? Well, it was even cringier to watch!
While not everyone disliked the match, majority did. And majority speaks volumes. We hope WWE learn from the backlash and do not attempt something like this again. At least we can be thankful this didn't happen at WrestleMania 37.
ADVERTISEMENT
Article continues below this ad