"Finally Someone Who Gets Me" – Seth Rollins Reacts to John Cena's Motivational Tweet
Published 04/05/2021, 11:42 PM EDT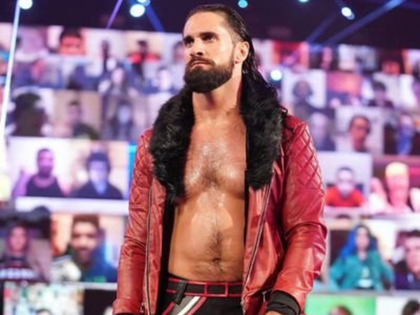 ---
---
Seth Rollins took a leap of faith when he changed his personality, or rather, when he proposed to the entire locker room that they accept him as their leader. Now, he's escalated to a point where he's using an inspirational message from John Cena to add gravitas to his movement.
ADVERTISEMENT
Article continues below this ad
John Cena uses his social media accounts to spread motivation that leads to growth. Recently, he posted a brief message, encouraging everyone to embrace their own changes even if others do not. Rollins used this message to fuel his own aspirations within the company.
Not only did he stay true to his character but also mentioned that he's a Gemini.
ADVERTISEMENT
Article continues below this ad
Nobody knows how he'll react to it, but John Cena may have unknowingly endorsed Rollins' aim of taking over the WWE locker room.
Rollins wanted to be the 'Saviour' of SmackDown
Seth Rollins returned at Royal Rumble 2021 before making a proper return on an episode of Friday Night SmackDown. He addressed everyone from the locker room and asked them to accept him as their leader.
He claimed he would lead them to greatness and save SmackDown. Nobody was interested in his offer, particularly Cesaro. While everyone walked away, Cesaro remained to express his unacceptance.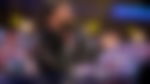 However, Rollins retaliated by attacking Cesaro, marking the beginning of a feud that would reach WrestleMania.
In the next couple of episodes, Cesaro and Rollins had few segments together. In most of the segments, Cesaro applied the Cesaro Swing on Seth Rollins, and almost broke records of the longest swing.
Now, the duo will collide at WrestleMania 37. Whoever wins the match will get a huge push on the main roster.
Seth Rollins compared Cesaro to Roman Reigns
With WrestleMania knocking on the door, the fire in Seth Rollins is burning fiercer. He has taken shots at Cesaro on other WWE shows.
His latest attack towards Cesaro was on Talking Smack, when he compared Cesaro to Roman Reigns, claiming that Cesaro will never be a Superstar who can reach Reigns or his level.
ADVERTISEMENT
Article continues below this ad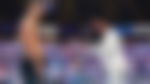 He believes that even if Cesaro has potential, it will not amount to anything if the Superstar cannot use it to show his worth inside the ring.
On the other hand, Cesaro has been dominating Seth Rollins with his swing whenever they've crossed paths. It's hard to predict who will win considering both Superstars have equal chances of coming out on top.
ADVERTISEMENT
Article continues below this ad
Who do you want to see as the victor in this feud? Let us know in the comments below.