Financial Troubles Continue for Baron Corbin: Dolph Ziggler and Robert Roode Steal Loaned Cash on WWE SmackDown
Published 07/24/2021, 8:59 AM EDT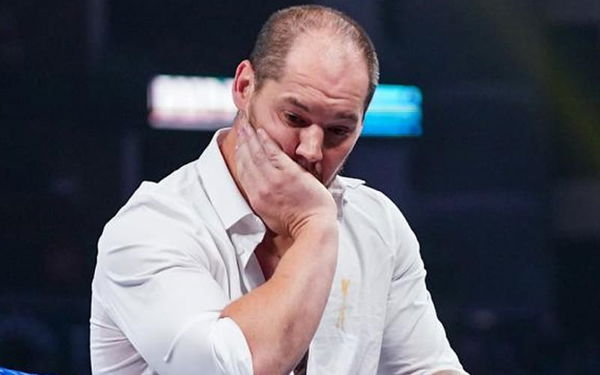 Baron Corbin has been drawing a lot of attention with his redemption arc storyline. On this week's SmackDown, Corbin got a little 'financial' help from Kevin Owens, but he soon got robbed by The Dirty Dawgs, who took his money and ran away.
ADVERTISEMENT
Article continues below this ad
Corbin and Owens found themselves in a verbal altercation last week, which soon ended with Owens delivering a stunner to 'poor' Baron Corbin.
Corbin has lost his wife's car, his investments, his money, and is close to having his home sealed. All this happened because he lost his crown to Shinsuke Nakamura a few weeks back.
ADVERTISEMENT
Article continues below this ad
Watch this story: John Cena Ridicules Roman Reigns, Finn Balor Steps Up: Best Moments from WWE SmackDown (July 23, 2021)
When Corbin got money from Owens backstage, he met with a terrible accident and also lost his money.
Baron Corbin gets his money stolen by The Dirty Dawgs
Former King of the Ring winner, Corbin had been asking for money from everyone to help him cope up with his financial difficulties.
In a backstage interview this week, Corbin told Kayla Braxton that his CorbinFundMe venture failed and the site's developer ran away with all the money.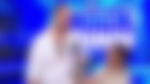 After the interview, he met with Kevin Owens, who helped Corbin by lending him $40, which seemed like an enormous sum to already broke Corbin.
In the meantime, Shotzi Blackheart and Tegan Nox were trying to fix their tank, and as soon as Owens left, one of its parts flew and hit him straight on his groin that made Corbin fall to the ground.
When Corbin was down from the pain, The Dirty Dawgs (Dolph Ziggler and Robert Roode) came and took out those $40 which Corbin received from Owens a few minutes back.
Owens then came to the aid of Corbin with a steel chair in hand, chasing Dolph and Robert away from the backstage area. Later, bother Shotzi and Nox apologized to Baron through their Twitter.
ADVERTISEMENT
Article continues below this ad
ADVERTISEMENT
Article continues below this ad
This segment could lead us to see Kevin Owens and Baron Corbin teaming up and face against The Dirty Dawgs in tag-team action for the coming weeks.